Easy and Delicious Spinach Dip
This classic dip is always a hit and never goes out of style. If simple is what you are looking for look no further. It's creamy, and can easily be thrown together in a pinch for any party or last minute guests. Recently a few blog followers requested a recipe for a spinach dip. This is my fall back recipe that I usually make and it's originally from Epicurious. I make it with some simple tweaks to suit my taste and I have shared the recipe as I make it below.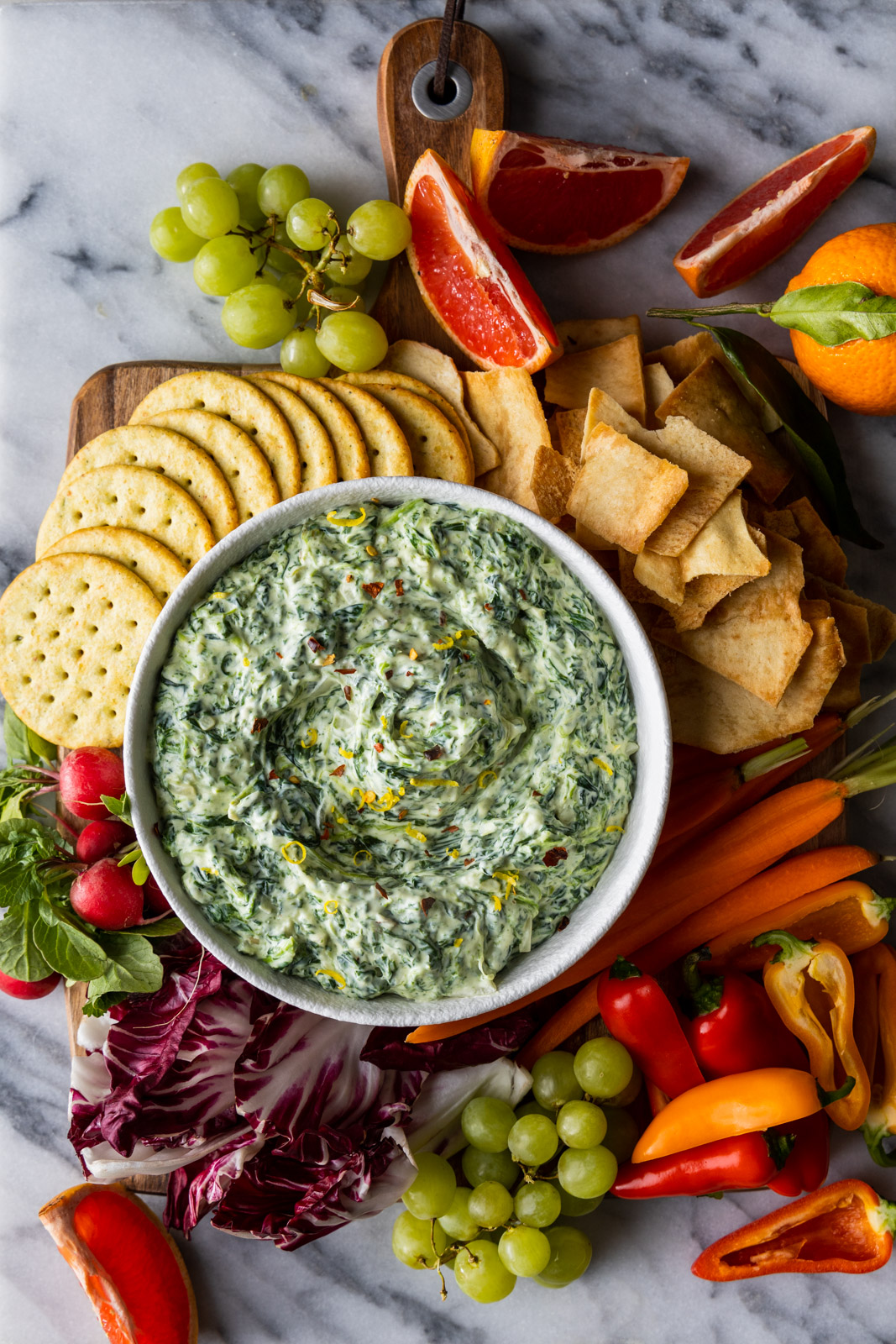 I always have frozen spinach on hand because I always include it in my smoothies plus soups and stews so it's a staple in my freezer. It's simple enough to defrost in the microwave if you are like me and at times forget to plan ahead and thaw it out which makes this the perfect dip for last minute entertaining.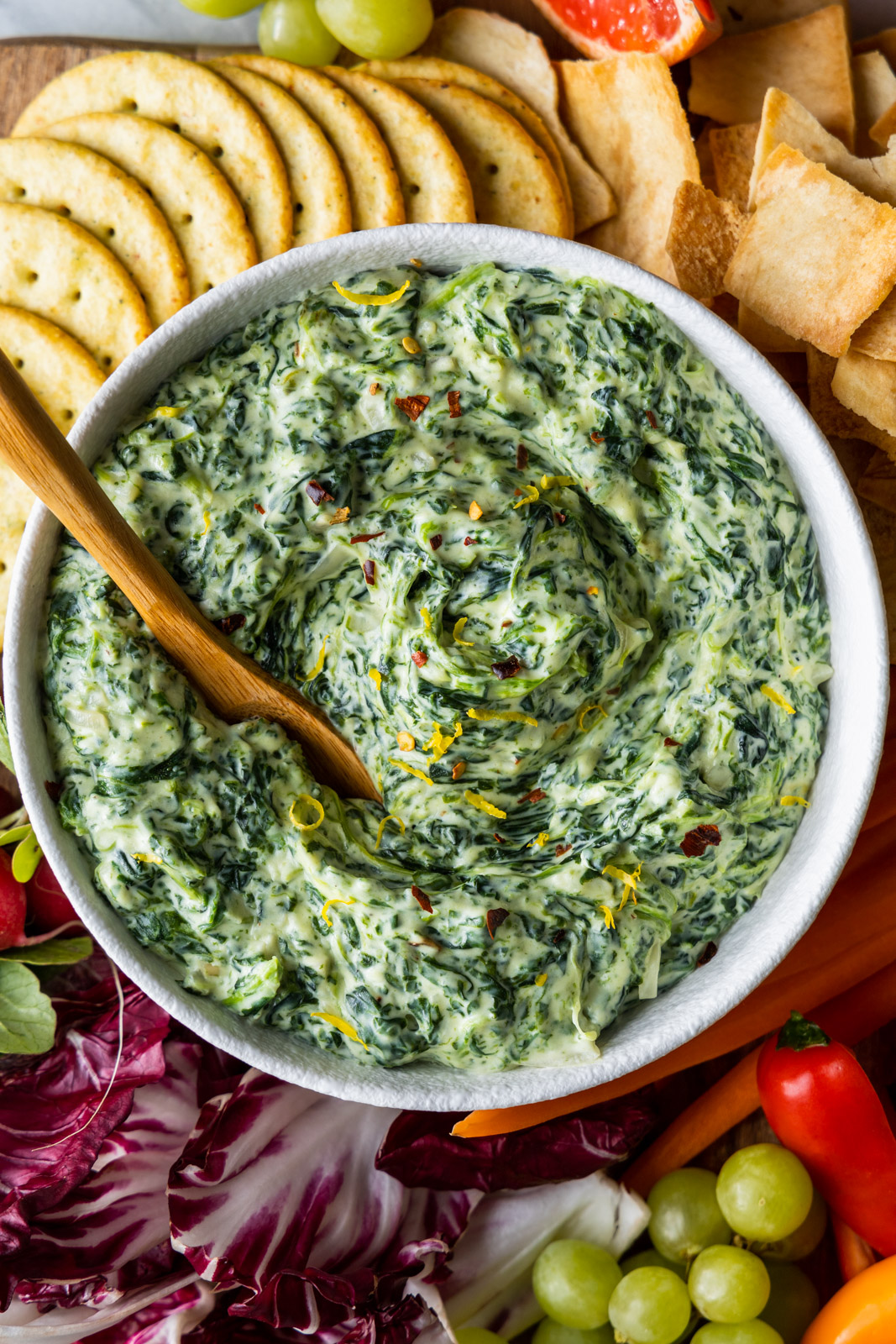 It's also one of those recipes that is pretty standard and tweakable. If you wanted to spice it up you could add some jalapeños to it or you can even fry up some bacon and add it to the mix as well. Some love to add some extra cheese into it. Grated Parmesan would be a great addition to it adding a extra layer of cheesiness and cheesy funk in a good way. You could easy turn this into a baked cheese dip with a cheesy browned crust over it by making it in a oven proof skillet, topping it with loads of your choice of melty cheese once it's cooked, then transferring the pan to the oven and baking or broiling it for a few minutes until the cheese is melted, bubbling and golden.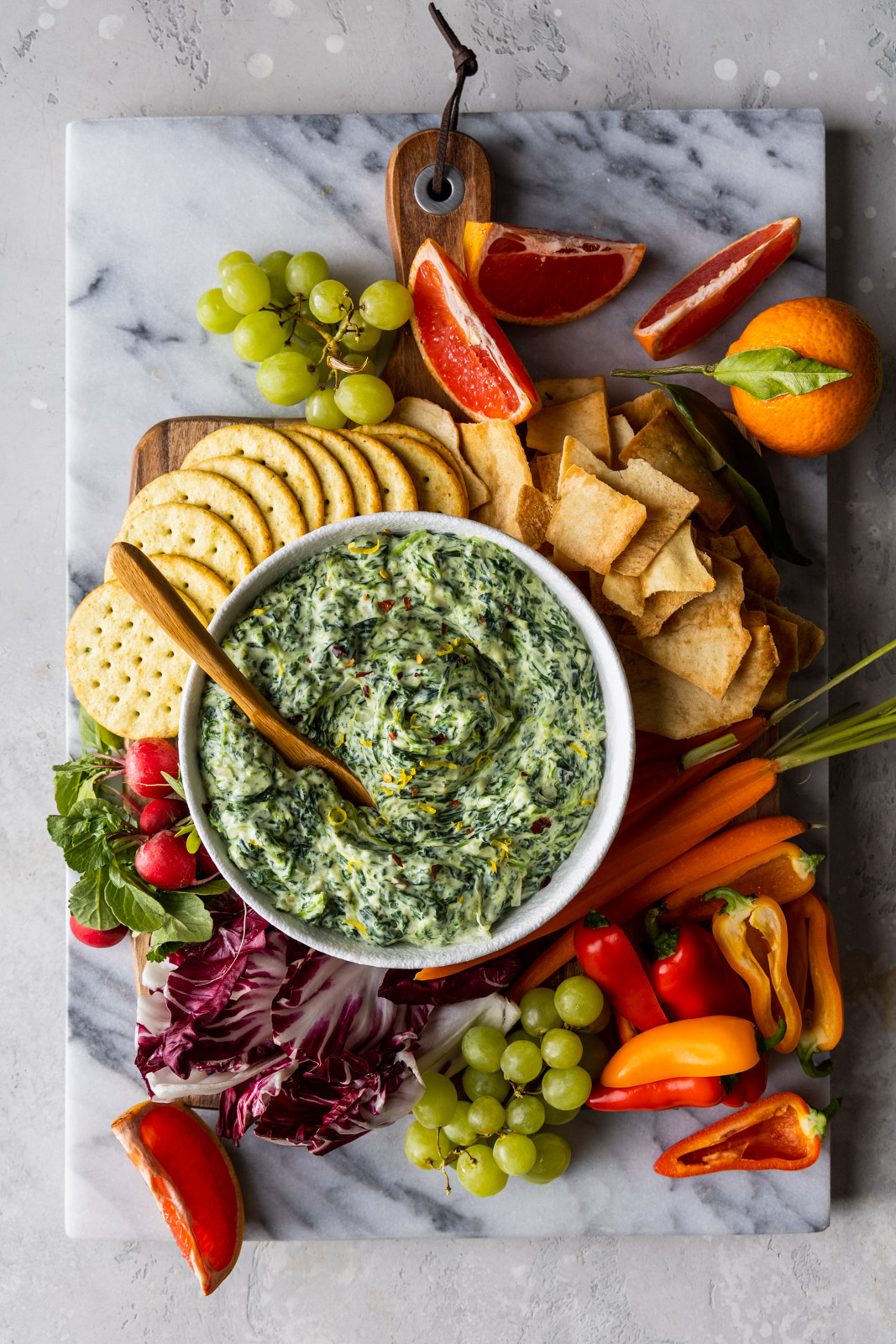 This is such an easy recipe and with so few ingredients you will be surprised how loaded with flavour it is. I really like that this recipe calls for super simple ingredients that are easy to come by and ones you may already have on hand. It's also mayo-less which I know a lot of people appreciate. I hope you try this simple recipe and make it your own by adding or tweaking it to your liking. It goes well with crusty bread, crisps and crackers along with all the veggies too. Enjoy!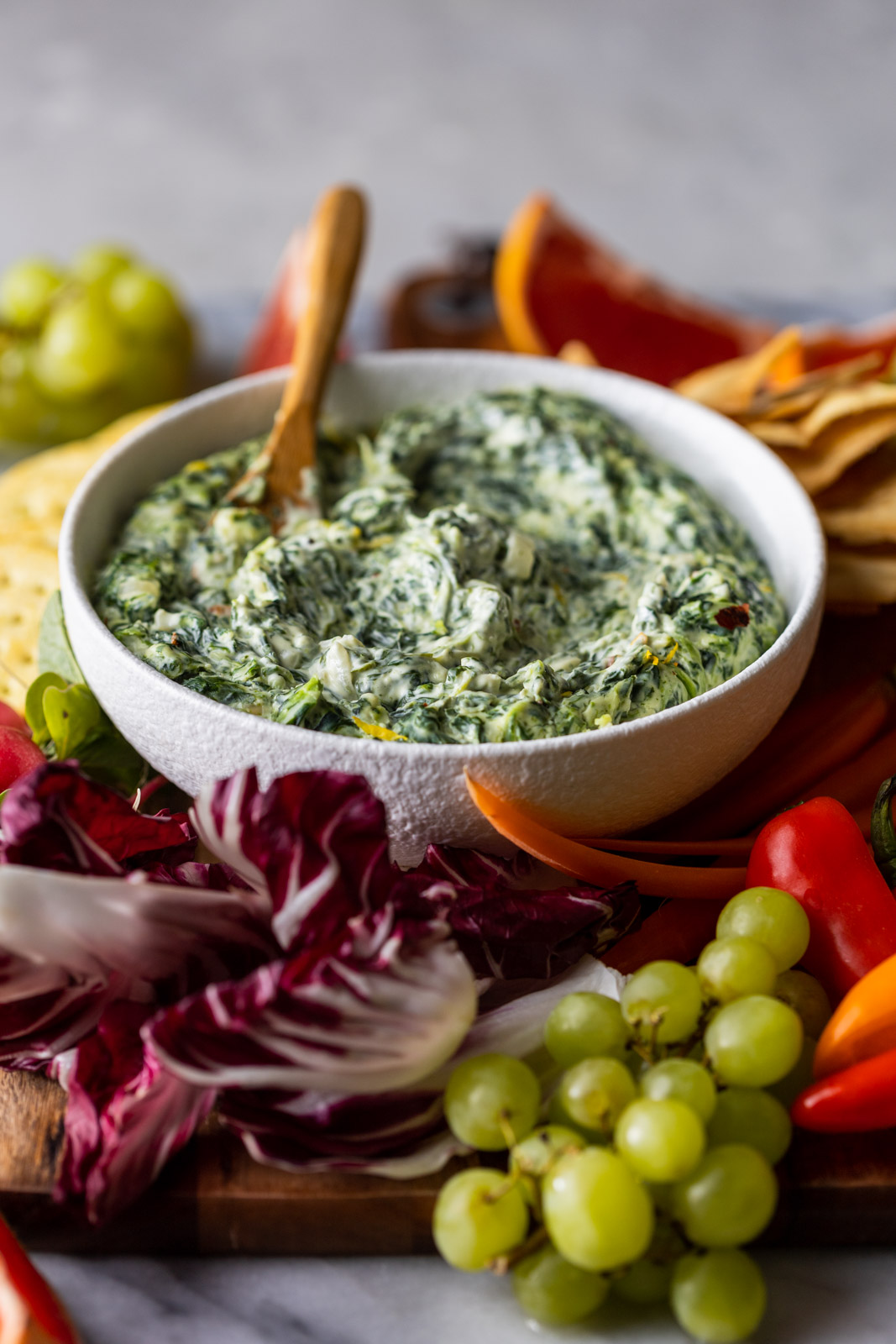 Recipe
Prep Time: 5 mins
Cook Time: 15 mins
Ingredients
1 (10-ounce) package frozen spinach, thawed, and drained

2 tablespoons unsalted butter

1 medium shallot, finely chopped

2 cloves of garlic minced

¼ tsp chili flakes

8 ounces of cream cheese

¾ cup heavy cream (plus more if needed)

½ teaspoon salt

¼ teaspoon freshly ground black pepper

A squeeze of lemon juice to taste plus zest of half a lemon
Directions
Squeeze out as much liquid from the spinach as possible with a clean dishtowel or paper towels.
Melt butter in a medium pan over medium heat. Sauté shallot, garlic and chili flakes until the shallot is soft and translucent 3–5 minutes.
Add spinach, cream cheese, cream, salt, and pepper and cook, stirring, until warmed through and slightly reduced, 8–10 minutes; add more cream if needed to reach desired consistency.
When off the heat stir in the lemon juice and zest and serve with pita chips, bread or assorted veggies for dipping
Recipe Notes
Dip can be made 1 day ahead. Store in an airtight container and chill. Warm before serving.