Easy No Fail Melting Potatoes
This is a fool proof recipe that I have made over and over again that will turn out perfectly every time and please even the pickiest of eaters.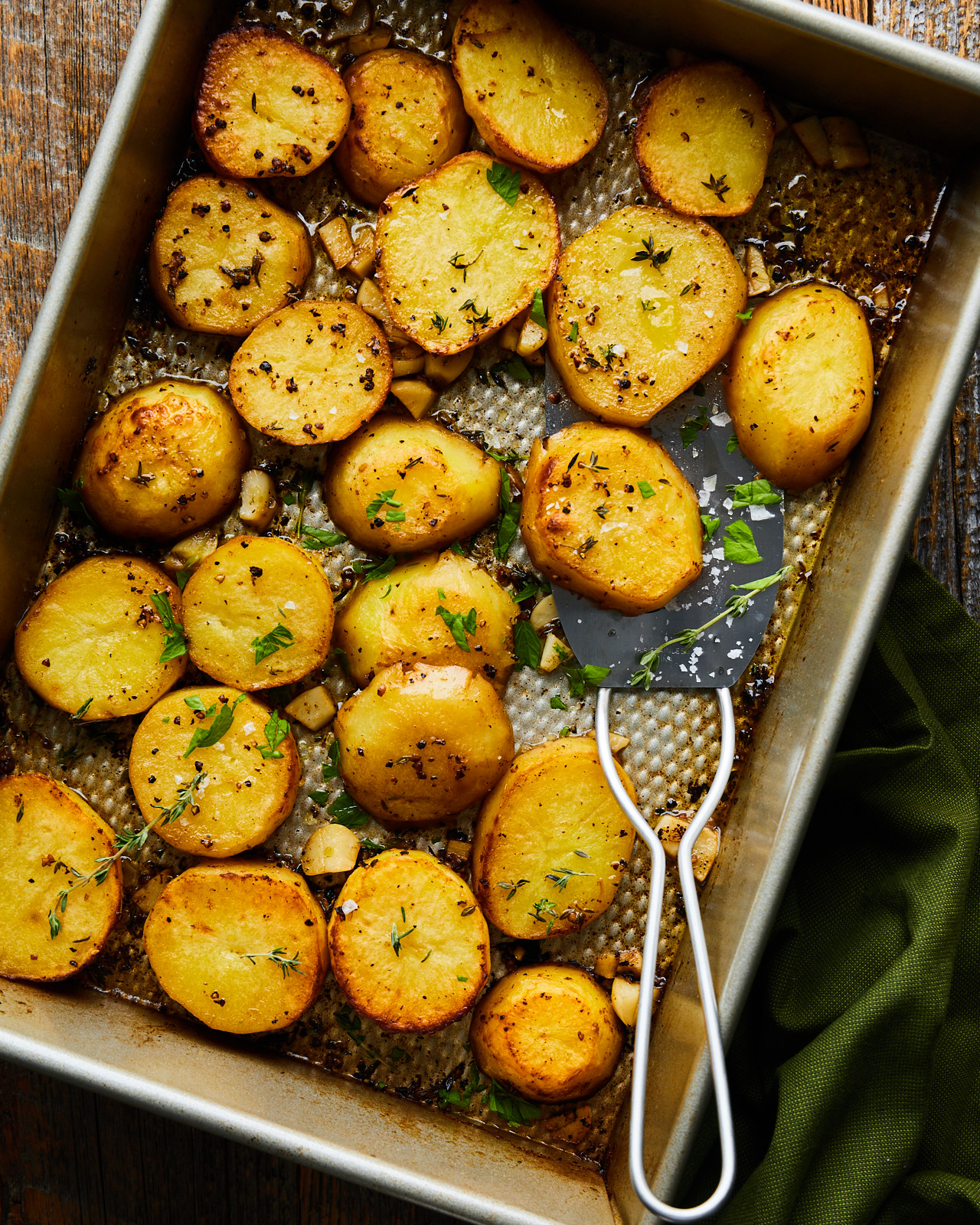 I was first introduced to this style potato when we did a shoot for thekitchn. We shot some absolutely delicious fondant potatoes for them. I couldn't get over the buttery creaminess of those potatoes. While I loved the flavour I was on the search for a recipe that was a little more hands off and fully made in the oven for these delicious golden gems. I came a cross this fantastic recipe from Real Simple for melting potatoes and it did not fail me - easy and delicious and fully done in the oven. It's almost like a pared down version of fondant potatoes.  Every time I make these I always get asked for the recipe so finally I  thought it was time to share it here.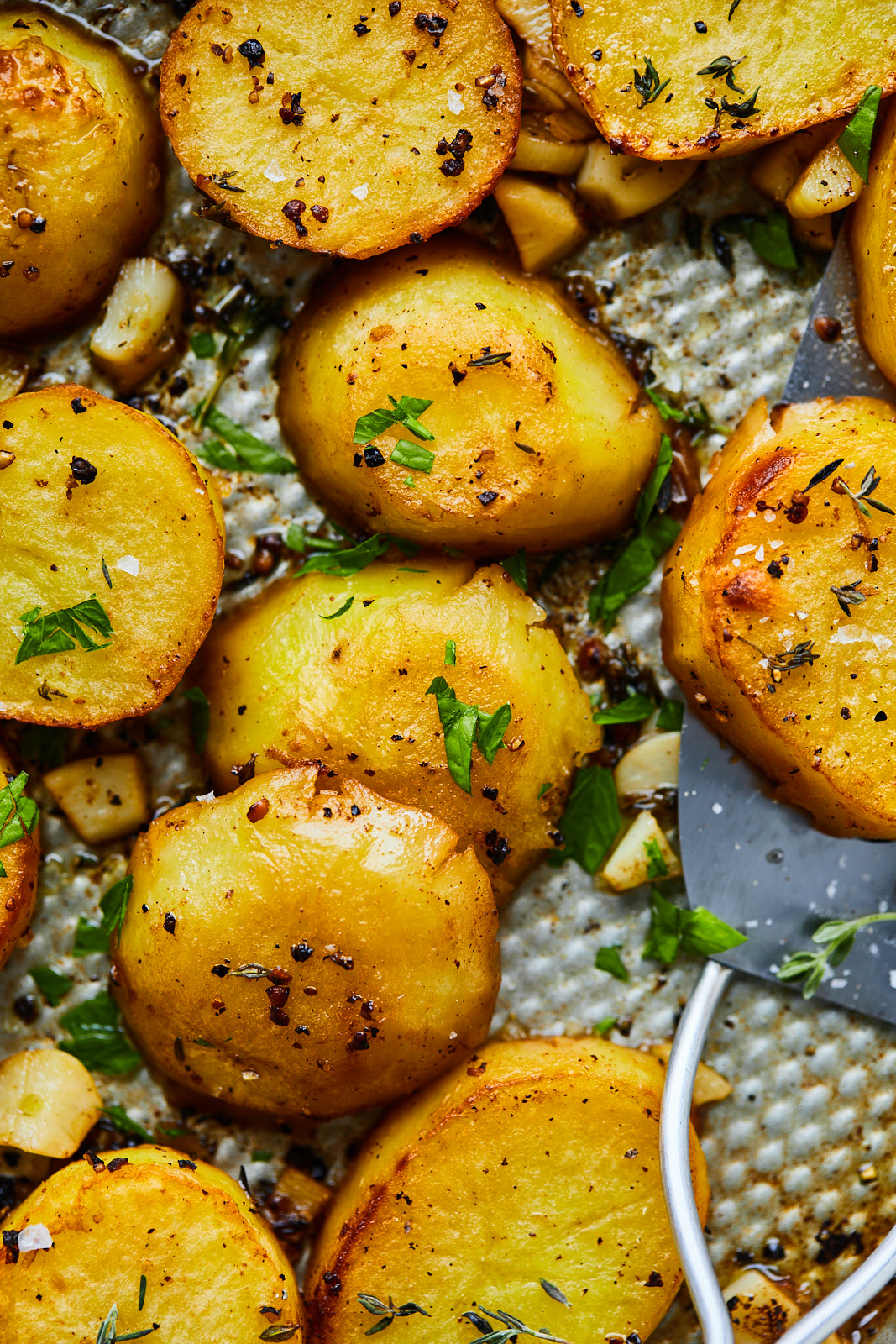 The key to getting these potatoes right every time relies on a few things. First is to peel and soak your potatoes. Soaking them even for just the short 20 minutes removes excess potato starch from them, which helps achieve maximum crispness. That is what we want - crisp edges and a creamy interior. Roasting these melting potatoes at high heat ensures they get nice and crispy on the outside. Then, adding a little broth at the end allows the potatoes to absorb the liquid, making the insides extra moist and tender. They make the most perfect side to just about anything but I love to pair them with my Simple Roasted chicken and I make them to go with my Chicken Marbella every time. You are going to love them!
Recipe
Prep Time: 15 mins
Cook Time: 50 mins
Ingredients
2 pounds Yukon Gold potatoes, peeled and sliced 1-inch thick soaked in cold water for 20 minutes, then rinsed and dried

4 tablespoons (½ stick) unsalted butter, melted

2 teaspoons fresh thyme leaves or chopped fresh rosemary plus more for garnish

1 teaspoon salt

1 teaspoon freshly ground black pepper

1 cup chicken or vegetable stock

3 cloves garlic, smashed
Directions
Preheat oven to 450°F. with the rack in upper third.
Toss potatoes with butter, thyme, salt and pepper. Transfer to a 13-by-9 inch metal baking dish and arrange in a single layer. (Do not use a glass Pyrex pans or dishes)
Place in oven and roast for 20 minutes. Flip potatoes and then roast for another 15 minutes.
Meanwhile mix together your chicken broth and garlic. Remove potatoes from oven, flip one more time and pour broth mixture into pan over potatoes. Place back in oven and roast for another 15 minutes.
Remove and transfer to a serving platter, drizzle with sauce and garnish with more fresh thyme if desired.