Homemade Cherry Pie Filling
Homemade Cherry Pie Filling is so easy to make and comes together in just minutes. It makes for a great pie filling for a delicious cherry pie but also great over your pancakes and waffles, over your oats or yoghurt parfait and most definitely the most delicious way to top your cheesecake.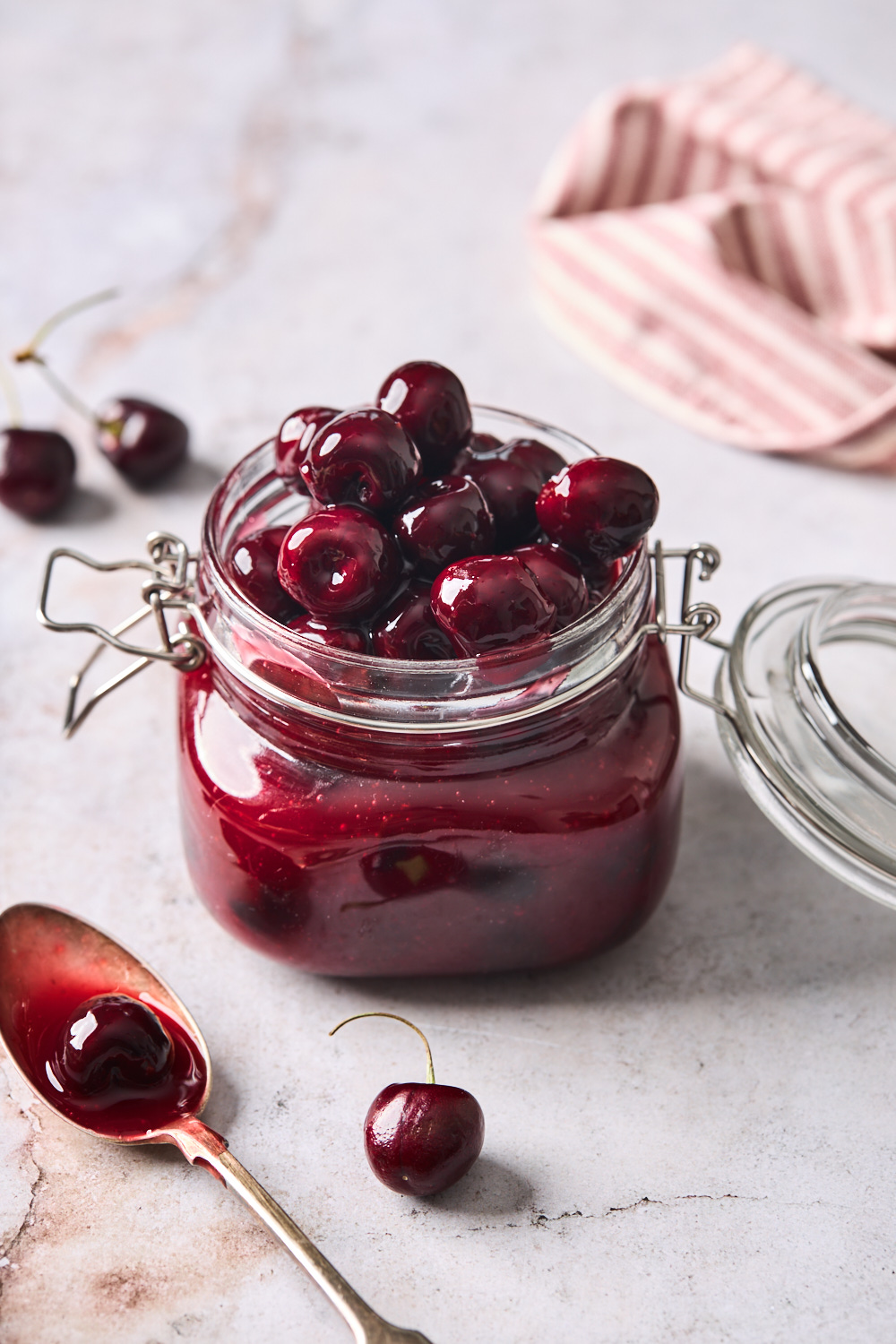 The hardest part of this recipe is pitting the cherries. I love the process of putting them as long as I have a good cherry pitter (the only real kitchen gadget I can get behind by the way) - it's sort of therapeutic like washing dishes or kneading dough. Feel free to use frozen cherries if cherries are not in season or if you just can't bear the thought of pitting this many cherries.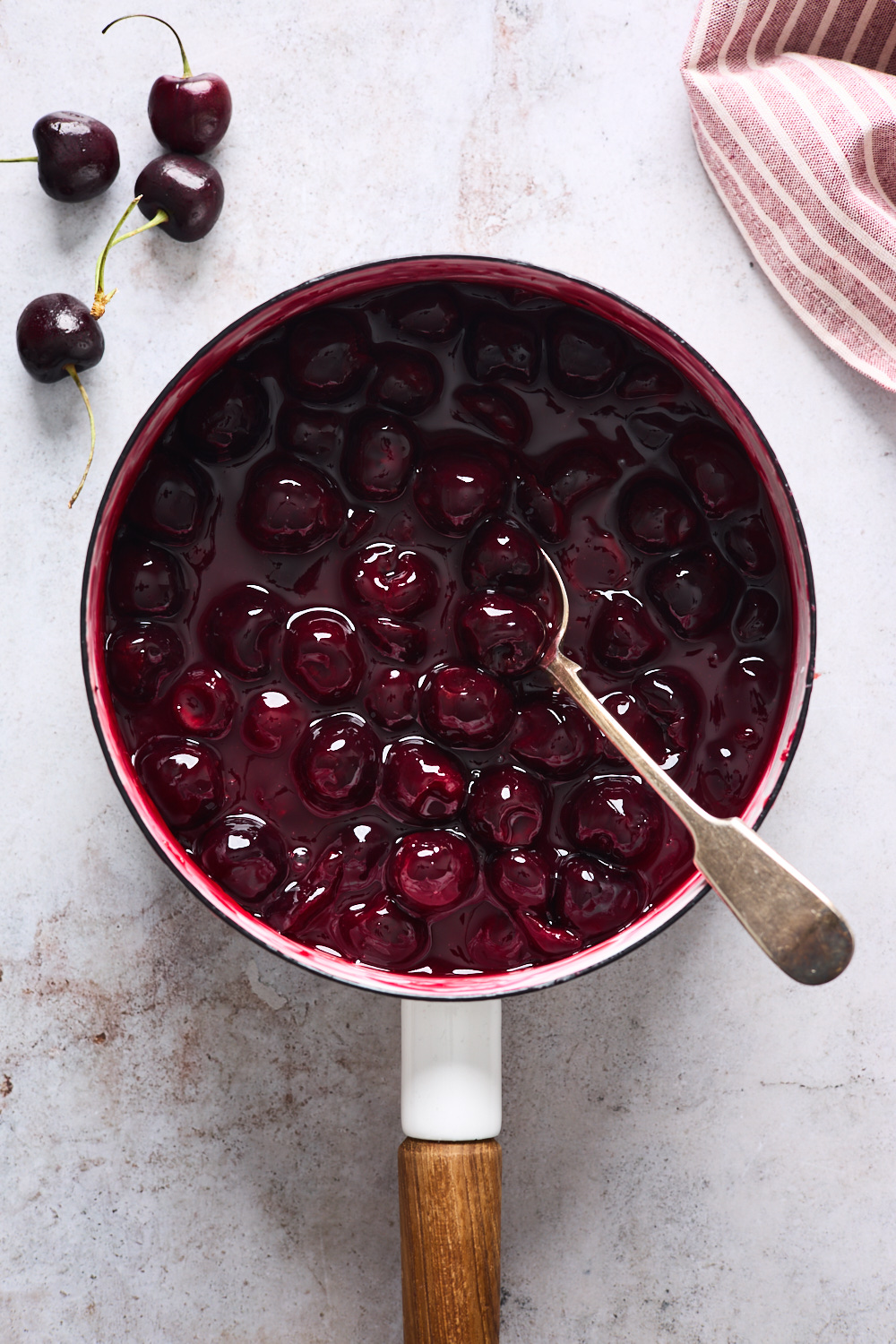 Cherry Pie Filling Ingredients: 
Cherries - any variety you prefer. If you are using sour cherries I recommend adding a little extra sugar. Frozen ones work beautifully in this recipe too. 
Lemon Juice - I like to use freshly squeezed.  Essential for brightening up the pie filling.  If you prefer orange juice you could use that instead. A little acidity always balances the sweetness  
Cornstarch. To thicken the cherry pie filling without cornstach, swap in arrowroot starch.
Pure Almond Extract. Cherries and almonds are a lovely flavor combination. Try not to use imitation almond extract, which tastes artificial.
Steps to making cherry pie filling: 
Add all of the filling ingredients to a saucepan.
Simmer for 5 to 10 minutes, until thickened. Taste (be careful, it is hot!) and adjust sugar or lemon juice according to taste. Let cool and enjoy!
How to use cherry pie filling
This recipe will yields enough for a regular (non-deep dish) 9-inch pie. That said, cherry pie is certainly not the only option! I encourage you to try:
Recipe
Yields: enough to fill a 9-inch pie crust
Prep Time: 15-20 mins
Cook Time: 10 mins
Ingredients
5 to 6 cups fresh pitted cherries, about 2½ to 3 pounds

½ cup water

2 tablespoons freshly squeezed lemon juice or orange juice 

⅔ cup granulated sugar

4 tablespoons cornstarch

¼ teaspoon almond extract, optional but recommended 
Directions
Place a medium size saucepan over medium heat, and add cherries, water, lemon juice, sugar, almond extract and cornstarch. Stir well to combine. 
Bring to a boil; reduce heat to low and cook, stirring frequently, for about 10 minutes.
Cool before using. 
Recipe Notes
To Store. This cherry pie filling will keep in the refrigerator for up to one week.
To Freeze It freezes well for up to 2 months