Creamy Orecchiette With Winter Greens
This kind of pasta dish is my kind of comfort food. It has creamy pasta but also has loads of greens in it making it a little more well rounded. I was sent the winter issue of Cook: Real Food Everyday to enjoy and share with you guys (known as the @thecookfeed on Instagram). I love their magazines - both the Cook ones and the Baking From Scratch ones. The photography in them is my favourite thing to marvel at and obviously the recipes and the features in the actual magazine. I love the texture of the cover and also the way the magazine is laid out. One of my friends was featured in this issue which made it even more exciting to receive.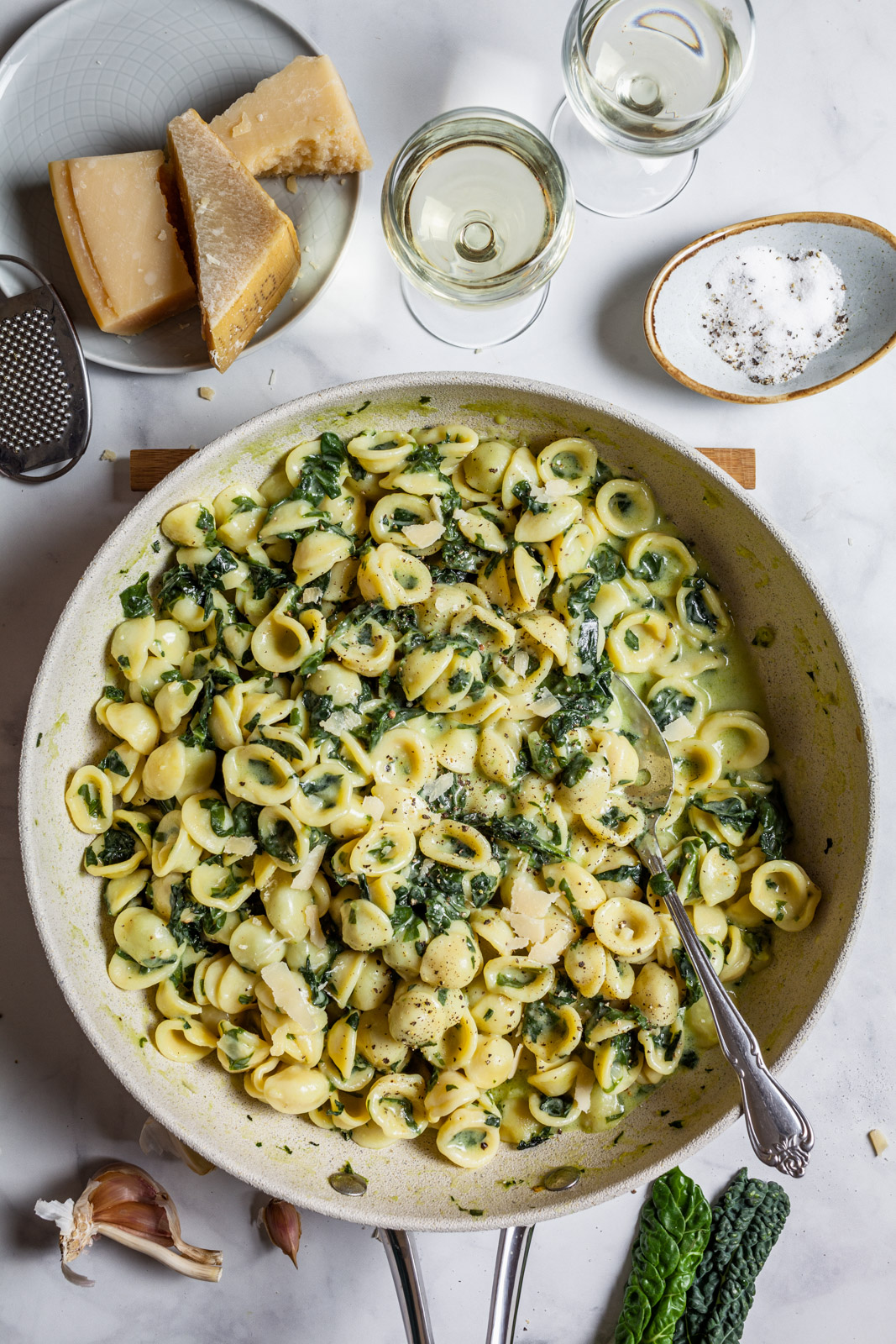 I wanted to choose one of the one-pan dishes in the issue to share with you guys as I know how much you love one pan meals. Their were four to choose from  but this one was the only one with orecchiette in it and I love orecchiette. I also love my greens too, so the others had no chance over this one. The issue also has fabulous sheet pan meals, freezer stash meals, weeknight baking recipes, meals on the go and so much more. My friend Amisha's feature was all about meal prep. Such a well written and photographed magazine and recipes. I have bookmarked so many recipes that I am dying to make.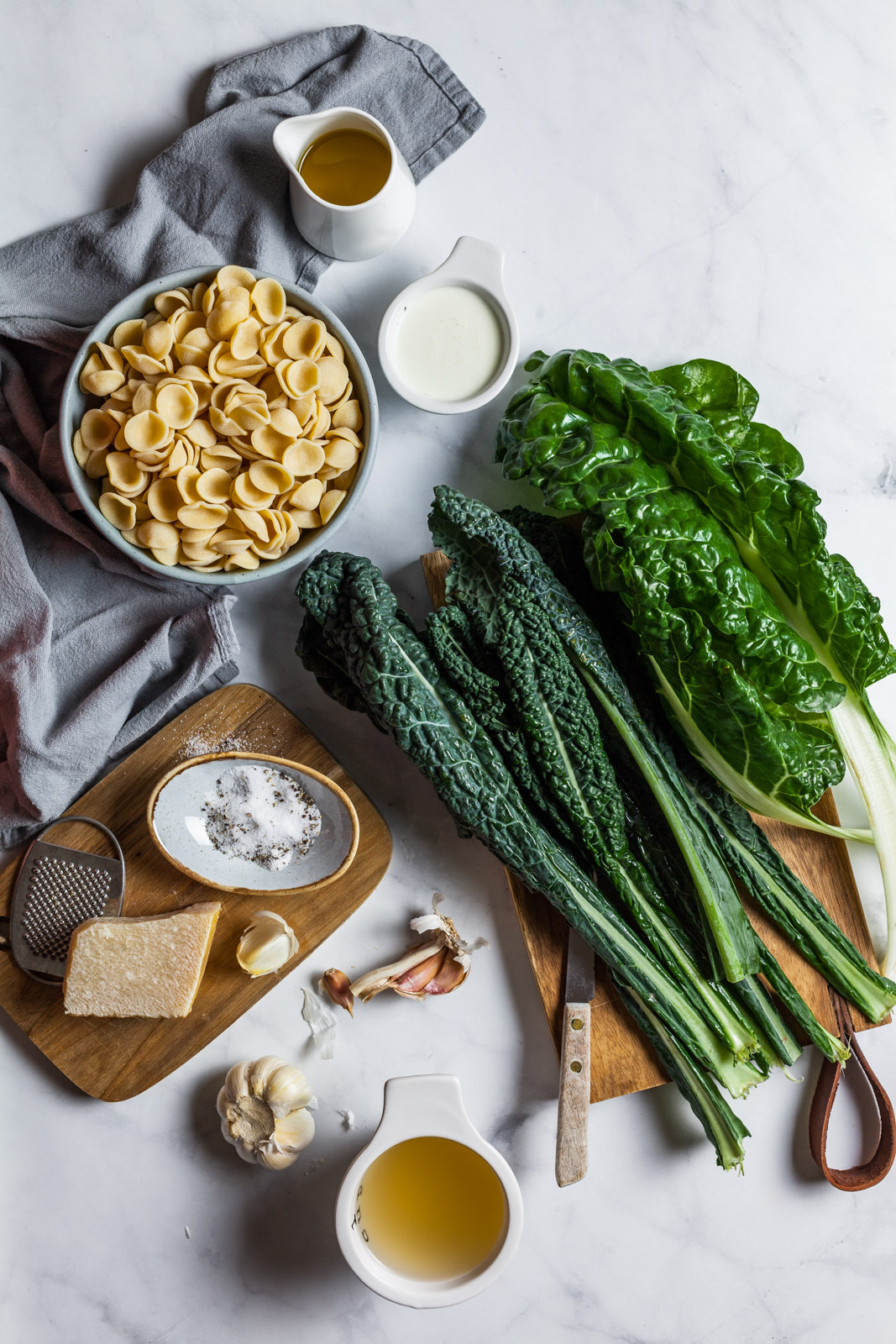 Who doesnt love  one-pot meals?!  What's not too love? One pot means less things to wash and also usually means simple and easy - making them super popular dishes for the midweek. They usually require very little prep time and cooking time, which is so helpful when you want a meal that is delicious but one that can hit the dinner table fast.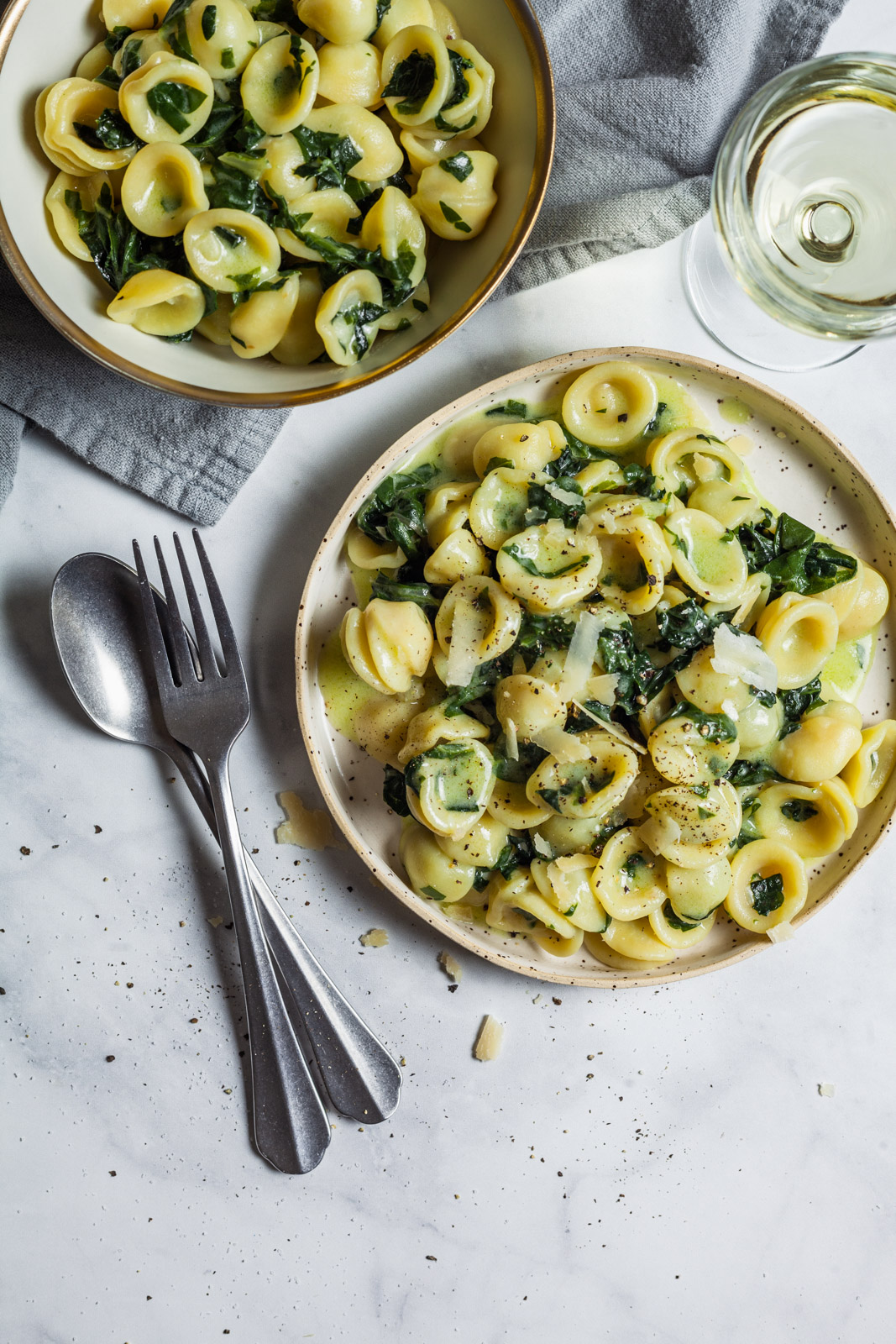 This particular one is absolutely delicious and reminds me of Knorr side kicks (in the very best way) - you know the ones I'm talking about, don't pretend you don't - hee hee!! This is definitely way better and obviously way better for you as you can pronounce each and every ingredient in this creamy pasta dish. I know you will love it and if you want a little meat protein in it the magazine suggests adding some Italian sausage to it.  They recommend adding 8-16 ounces crumbled and pan fried/cooked and then set aside and added at the last 2 minutes of cooking to rewarm it.  That is definitely how my hubby likes his. The whole family enjoyed this one and I loved the winter issue of Cook: Real Food Everyday. Make sure and either grab one online or on a magazine stand if you are a US resident and enjoy!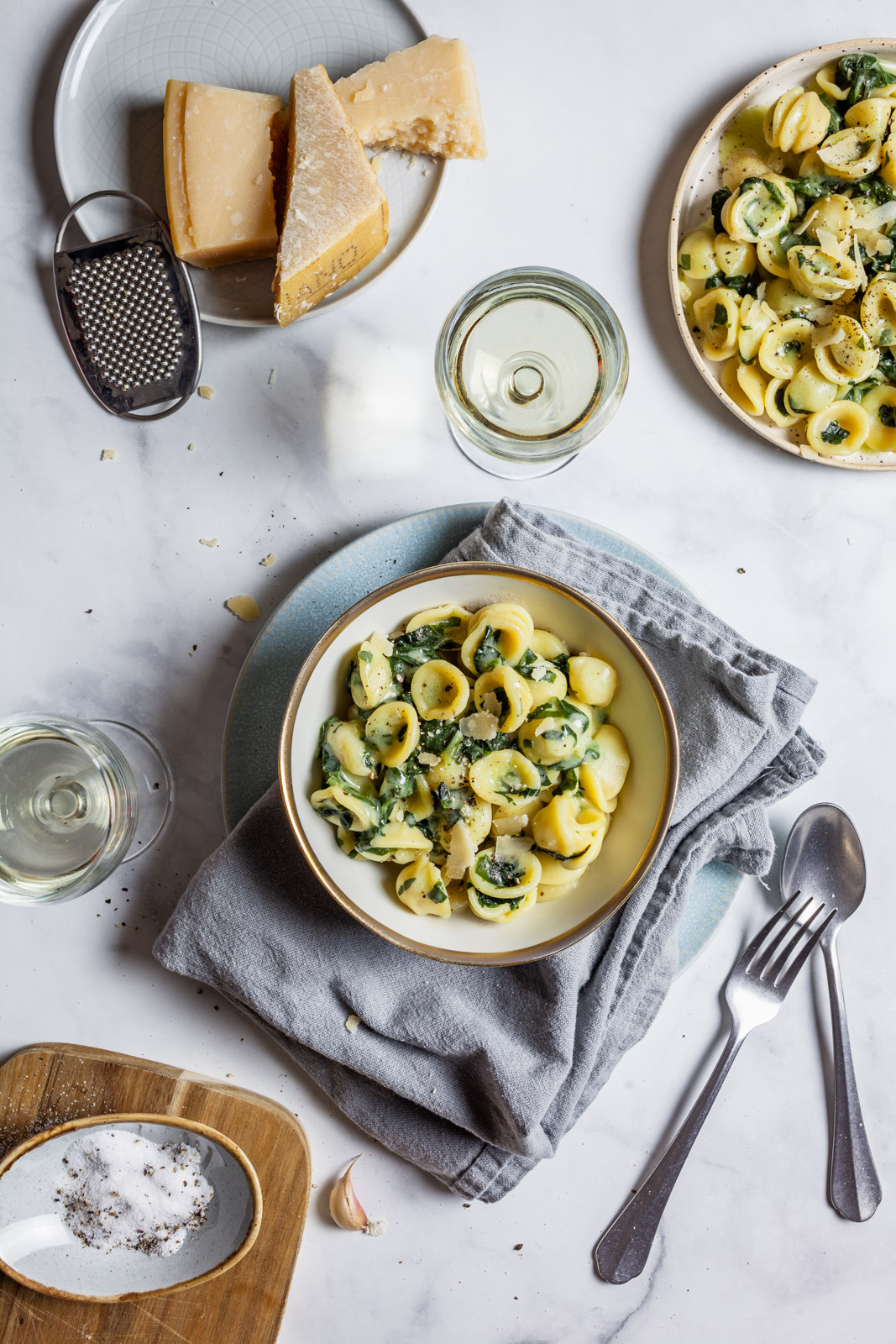 Recipe
Ingredients
2 tbsp olive oil

6 cloves garlic, finely chopped

3 cups water

2 cups vegetable stock

1 (16 oz.) package orecchiette pasta

¾ tsp kosher salt

½ tsp ground black pepper

4 cups torn Swiss chard leaves large stems removed

4 cups torn Lacinato kale leaves, large stems removed

½ cup freshly grated pecorino cheese, plus more to serve

¼ cup heavy whipping cream
Directions
In a Dutch oven, heat oil over medium heat.
Add garlic; cook until fragrant, about 2 minutes.
Add 3 cups water, stock, pasta, salt, and pepper; bring to a simmer.
Reduce heat to medium; cook for 5 minutes, stirring occasionally.
Add greens; cook, stirring occasionally, until pasta is al dente, 7 to 9 minutes.
Remove from heat; add pecorino and cream.
Sprinkle with additional salt, if desired.
Serve immediately with additional pecorino.
Recipe from the Winter issue of Cook: Real Food Everyday