Cumin Spiced Meatballs in Rich Tomato Sauce
This a beloved recipe from my friend Eleni Vonissakou's cookbook called The Greek Slow Cooker. I was so happy to receive a copy of her book and even happier to meet her in person while I was visiting Athens a few weeks ago. Eleni is an amazing food stylist and photographer and all the the beautiful images in her book are styled and photographed by her. For more of her beautiful work you must follow her blog and instagram page. She is the creator of the The Foodie Corner. In this lovely book Eleni has put together 75 authentic and flavour packed classic dishes of her Greek heritage using this awesome kitchen appliance.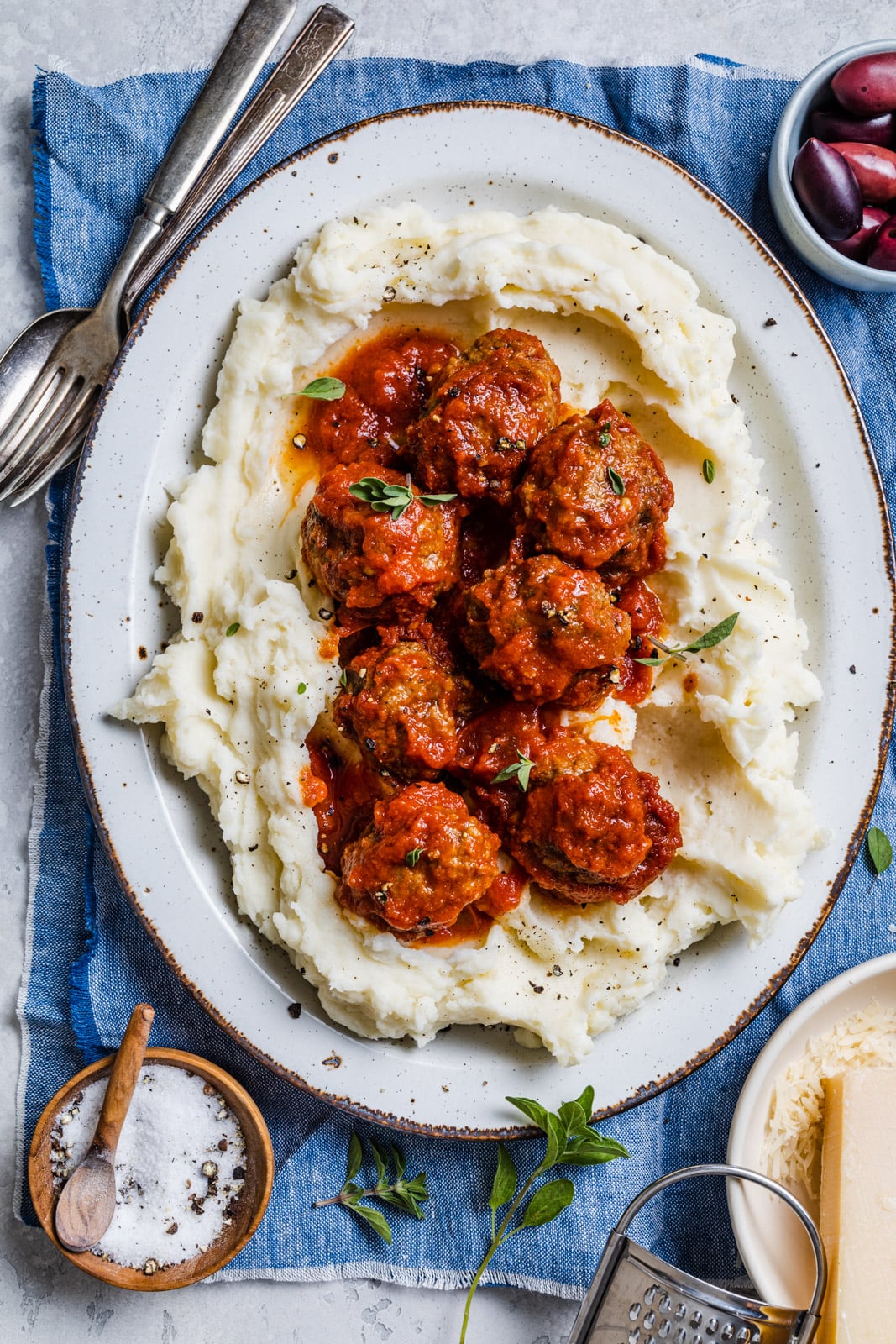 Yes I called the slow cooker awesome and that it is, along with all the multi-cookers out there. Many shy away from using their slow cooker because they haven't found too many inspiring recipe or they end up with recipes that inevitably turn into some sort of pulled meat. There is nothing wrong with pulled meat but the slow cooker can be used for more than just beef stew or pulled pork. I have often felt the same way but just like Eleni I find it very practical especially during the hot months. I know many think of the crockpot as something they pull out in the winter but it's just the best to cook in in the summer months when you don't want to turn on the oven and heat up the whole kitchen. It's so practical and it's also great for all of us that don't have all day to spend in the kitchen. It's something you can set and forget while you continue on in your busy day.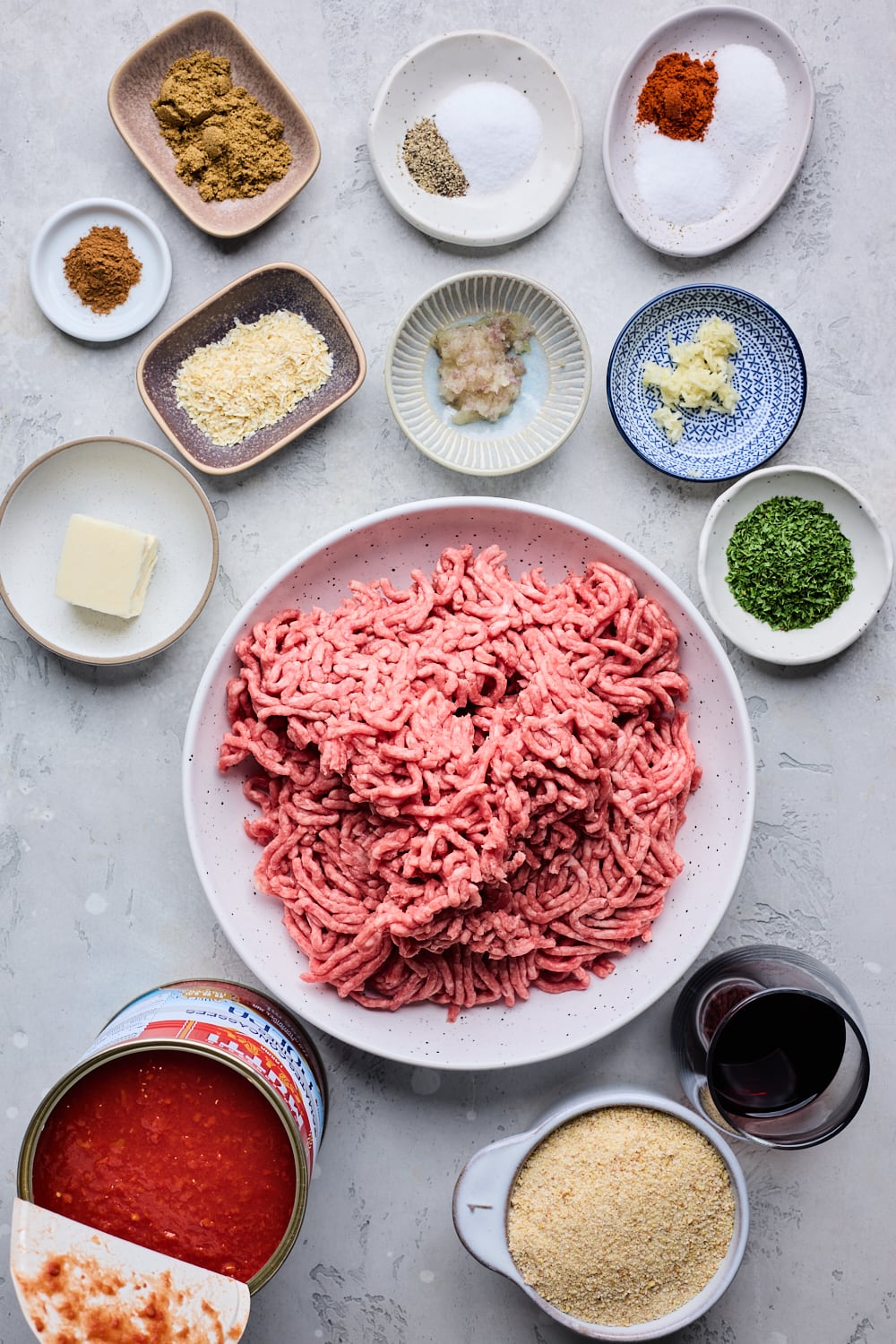 Eleni has compiled some very delicious recipes that don't use any canned cream of this or that soup or anything other than real from scratch ingredients - and that I fully appreciate! There are 8 chapters in the book from No-Fuss, Succulent Poultry, Fall-Apart Tender Meat, Seafood, Veggies, Legumes (my personal fav) to Eggs and Creamy Dairy, Bread and even some very tasty Sweets. All the chapters are chalk full of incredible, modern and traditional Greek dishes all using a slow cooker. You will love the book and all the recipes.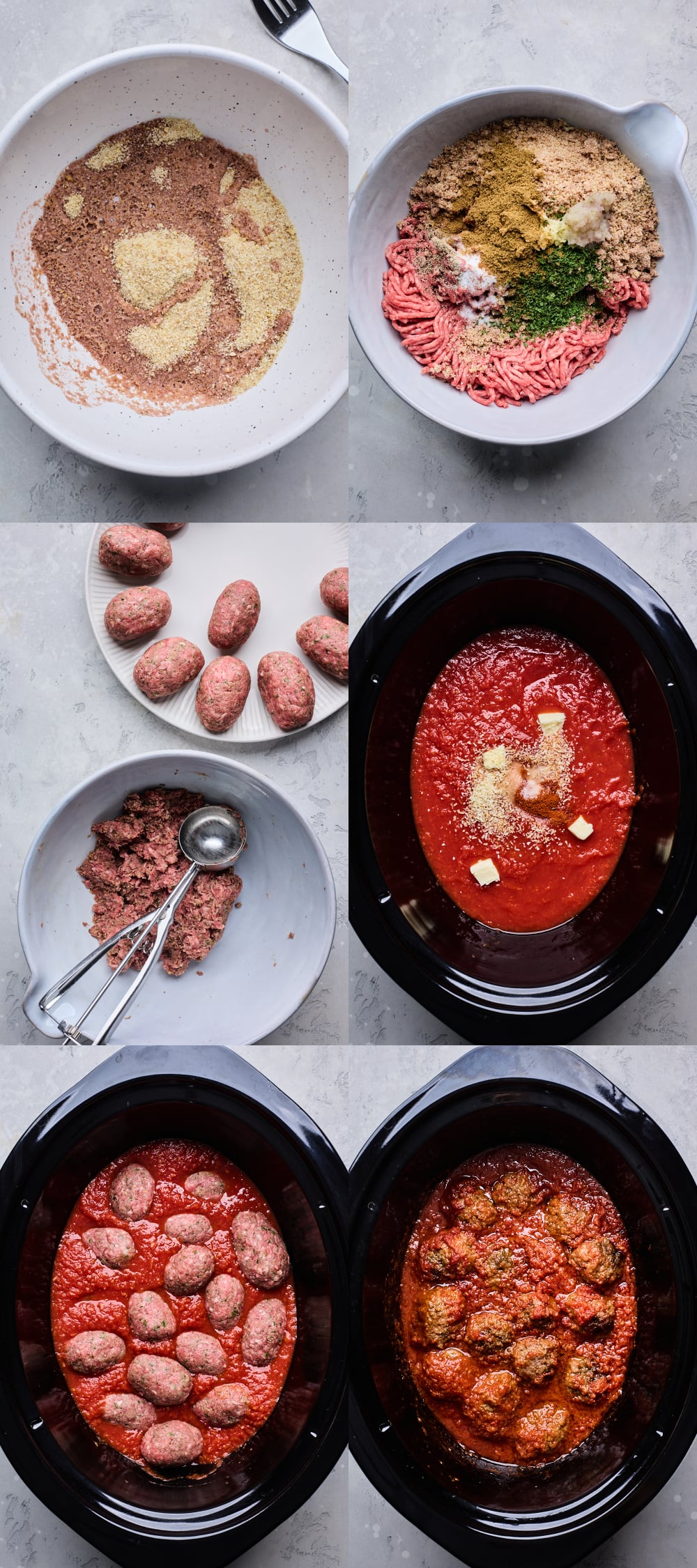 A taste of what's in this book are these wonderfully flavourful meatballs seasoned really well with garlic, cumin and the warmth of cinnamon and paprika. They take no time to put together and turn out so tender and in a rich tomato sauce. I usually bake these meatballs when I make them but I'm pretty sure I will never do that again. These were so easy to make - set it- forget it - come home and all you have to decide is what you are having them with. We usually do rice but my hubby was craving mashed potatoes so we enjoyed these meatballs and that rich sauce over creamy mashed potatoes. Pure comfort food. Thanks to Eleni and her delicious slow cooker version of these beloved meatballs.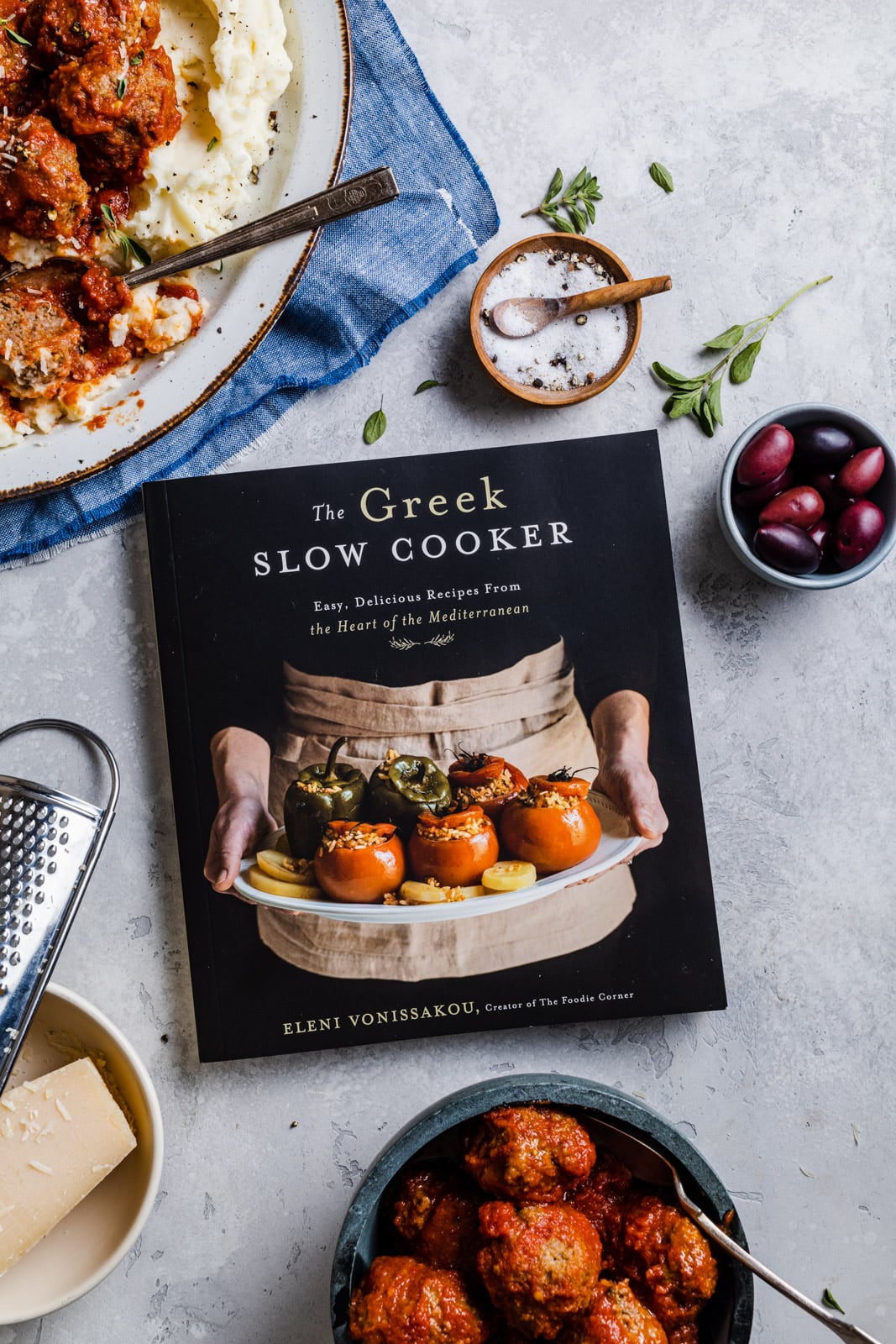 Recipe
Ingredients
For the meatballs
1 cup bread crumbs, tightly packed (about 3 slices)

¼ cup red wine

1½ ground beef

2 tsp mild garlic paste or 1-2 minced cloves garlic

1 tbsp dried parsley

¾ tsp salt

1½ powdered cumin

¼ tsp black pepper

¼ cinnamon
For the sauce
1 can diced tomatoes, no salt added, with liquid

1 tbsp butter

2 tsp dried onion flakes, or 1 tsp onion powder

½ salt

½ tsp sugar

½ tsp sweet paprika

rice, mashed potatoes or French fries, to serve
Directions
Toss the bread crumbs with the red wine in a small bowl using your fingers. They won't become very wet
Place the ground beef in a large bowl. Ad the moist bread crumbs, garlic paste, parsley, salt cumin, black pepper and cinnamon. Using your hands, knead the mixture well for 4 to 5 minutes, them let it rest for about 10 minutes.
Stir all the ingredients for the sauce in the slow cooker insert.
Shape 3 level tablespoons of the mixture into long, oval-shaped meatballs. You should get about 16 meatballs, Place them on top of the sauce in the slow cooker without mixing. Cook in low for 6 to 7 hours, or until the meatballs are fully cooked and the sauce is slightly thickened. They can be stirred or flipped gently toward the end of cooking if desired.
Serve over rice or mashed potatoes or home-cooked French fries, with a generous helping of sauce.