Marinated Goat Cheese Spread
I absolutely love a nice and easy appetizer that can be whippped up in no time for guests or if you want to take something to a friends house. That is exactly how I got the recipe to this yummy appetizer. My good friend brought it over to a wine and cheese night I was having and it was a total hit. I couldn't walk away from it, it was and is that good.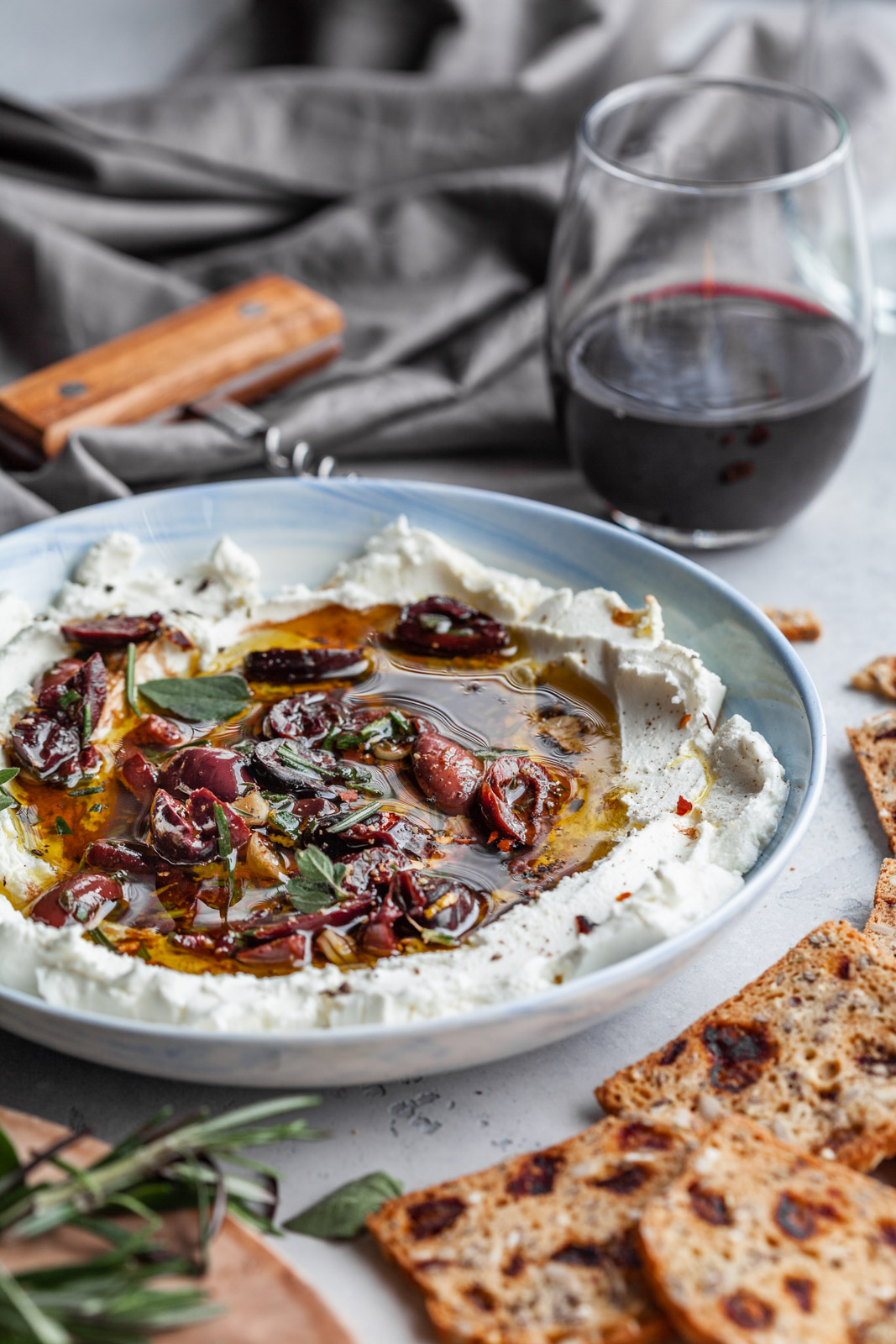 The best part is how easy it is to make. You basically make a dressing for the goat cheese and let it sit and hang out a while. You can make it a day ahead and keep it in the fridge until a few hours before you want to serve it or take it anywhere. You can also use whichever herbs you like in it. In this one I did a combo of fresh thyme, rosemary and oregano but you can use basil, parsley, sage and whatever else you like.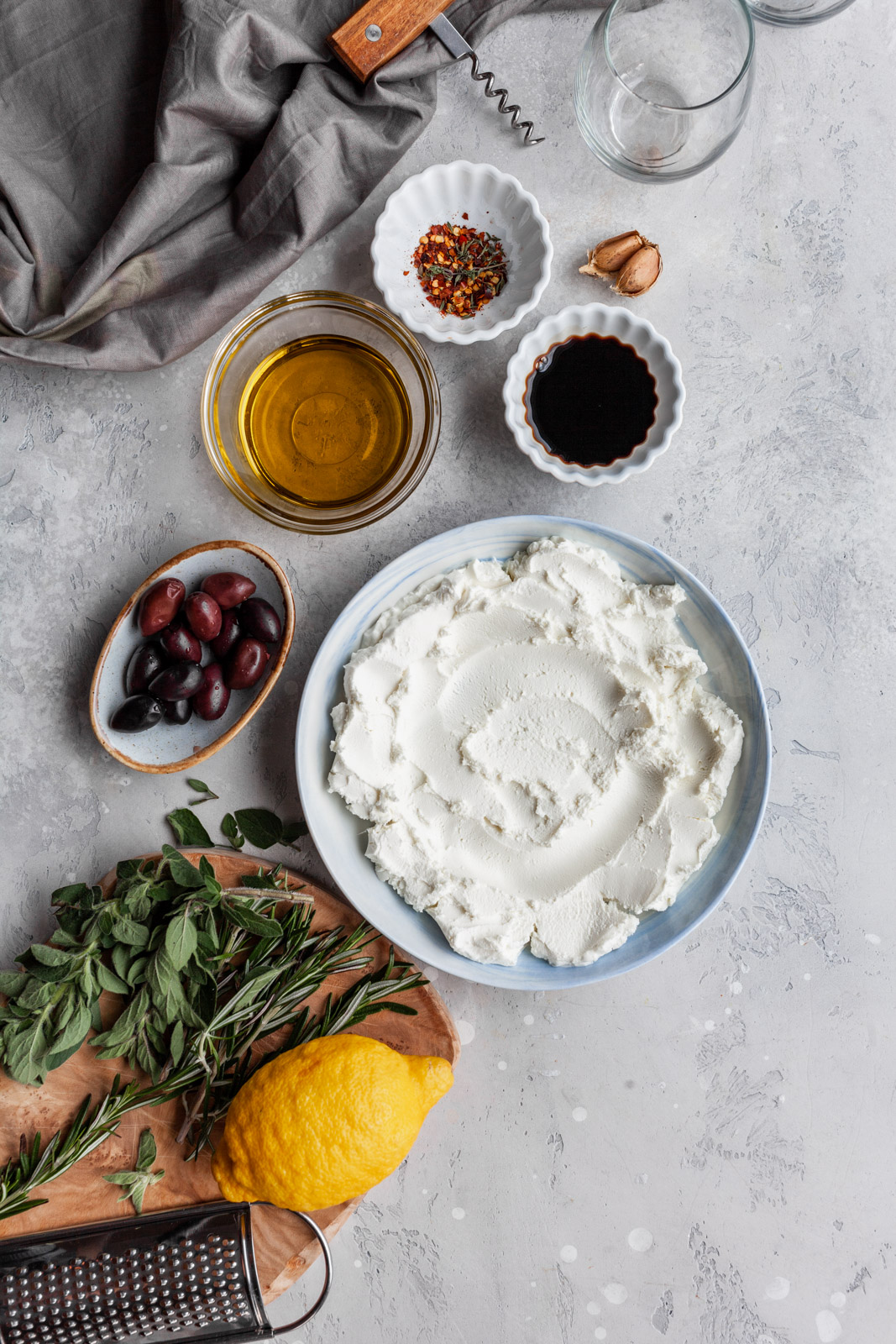 I like to serve mine up with some gourmet crackers. I either buy them or make them. If you have never tried making them, it's a must. Here's the link to my homemade rosemary cranberry crisps They are so easy to make and so versatile when it comes to add ins, plus the subtle sweetness goes perfectly with the tangy goat cheese and marinade. You can also serve this up with pita chips, baguette and I always usually have a gluten free crisp with them as well.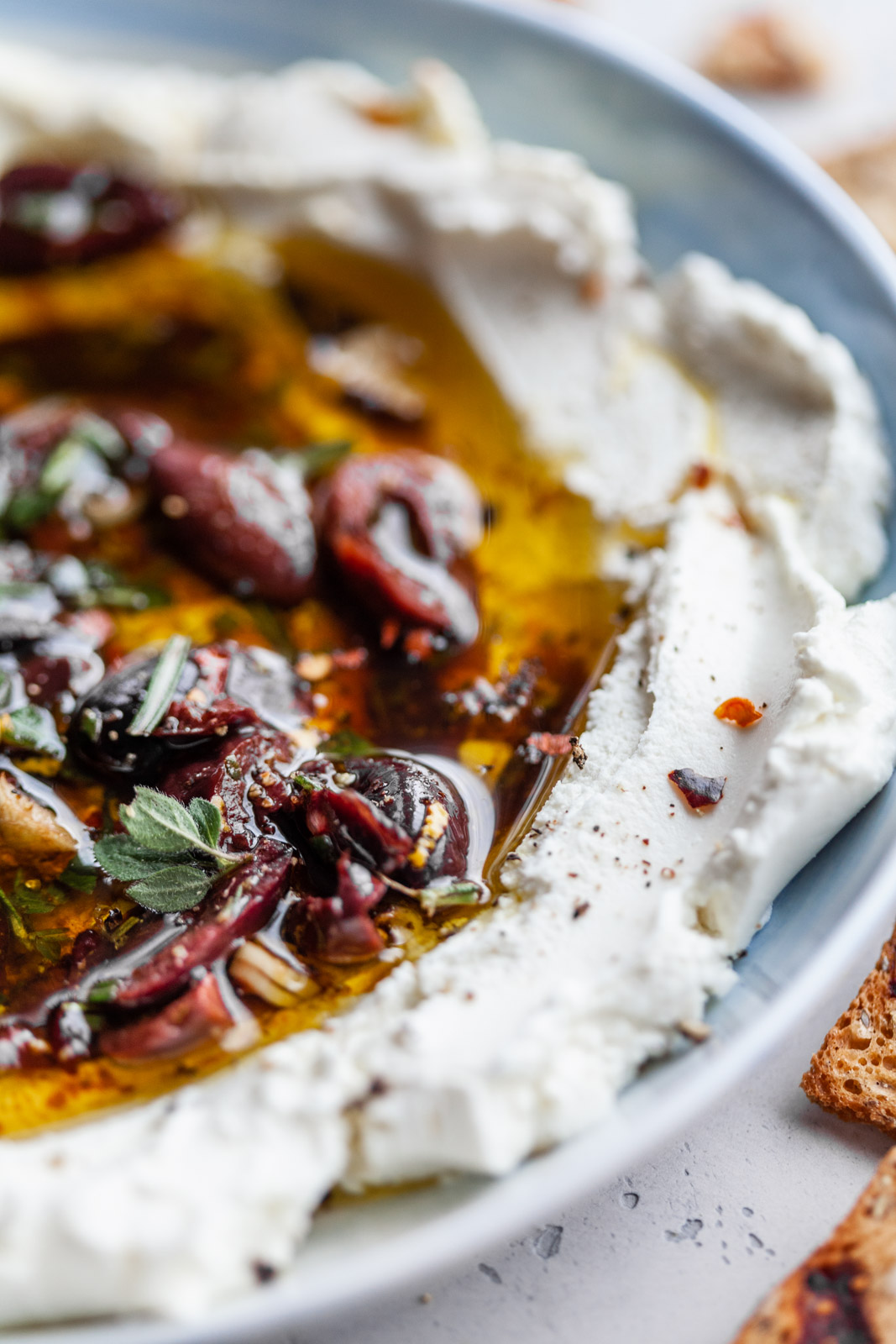 I just took this to a friends house over the holidays and it was well received there too. It never fails me this little spread and I know it will never fail you either! Make sure and give it a try and do let me know if you try it and also what your favorite herbs are to use in it!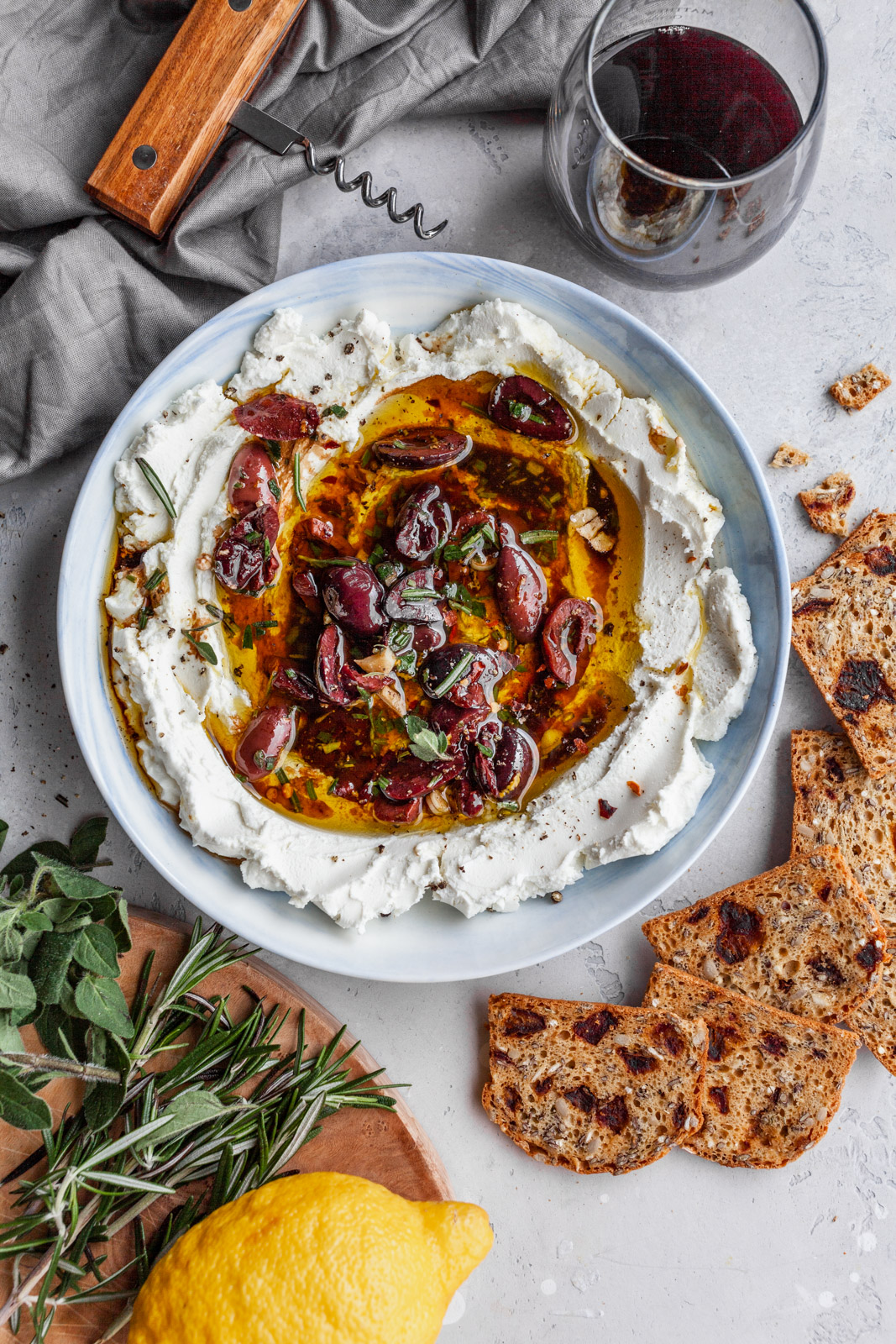 Recipe
Prep Time: 10-15 mins
Cook Time: 1 min
Ingredients
two 5 oz. pckgs. of spreadable goat cheese

⅓ cup olive oil

2-3 tbsp. balsamic vinegar

1 tbsp. fresh thyme (or 1½ tbsps of dried thyme)

10 large black olives or kalmata olives (chopped)

2 cloves garlic minced

Cracked black pepper

Zest of half lemon

¼ tsp chili flakes
Directions
Combine herbs, garlic, pepper and chili flakes with olive oil in a small bowl and warm for about 20 seconds in microwave to blend the flavours.
Then mix in balsamic vinegar, lemon zest and black olives.
Allow goat cheese come to room temperature so it's easy to spread then spread it into a shallow dish.
Spoon olive oil and vinegar marinade over cheese and let it sit for a few hours.
Before serving, garnish with more fresh herbs of choice and enjoy with crisps or crackers of choice or some baguette.