Cheesy Sausage Stuffed Puff Pastry Appetisers
They truly are addictive. It is cheese and buttery puff pastry after all. I make this every time I host a little party - wine and cheese or even if we have friends over watching a movie. They pair perfectly with wine and always better when shared.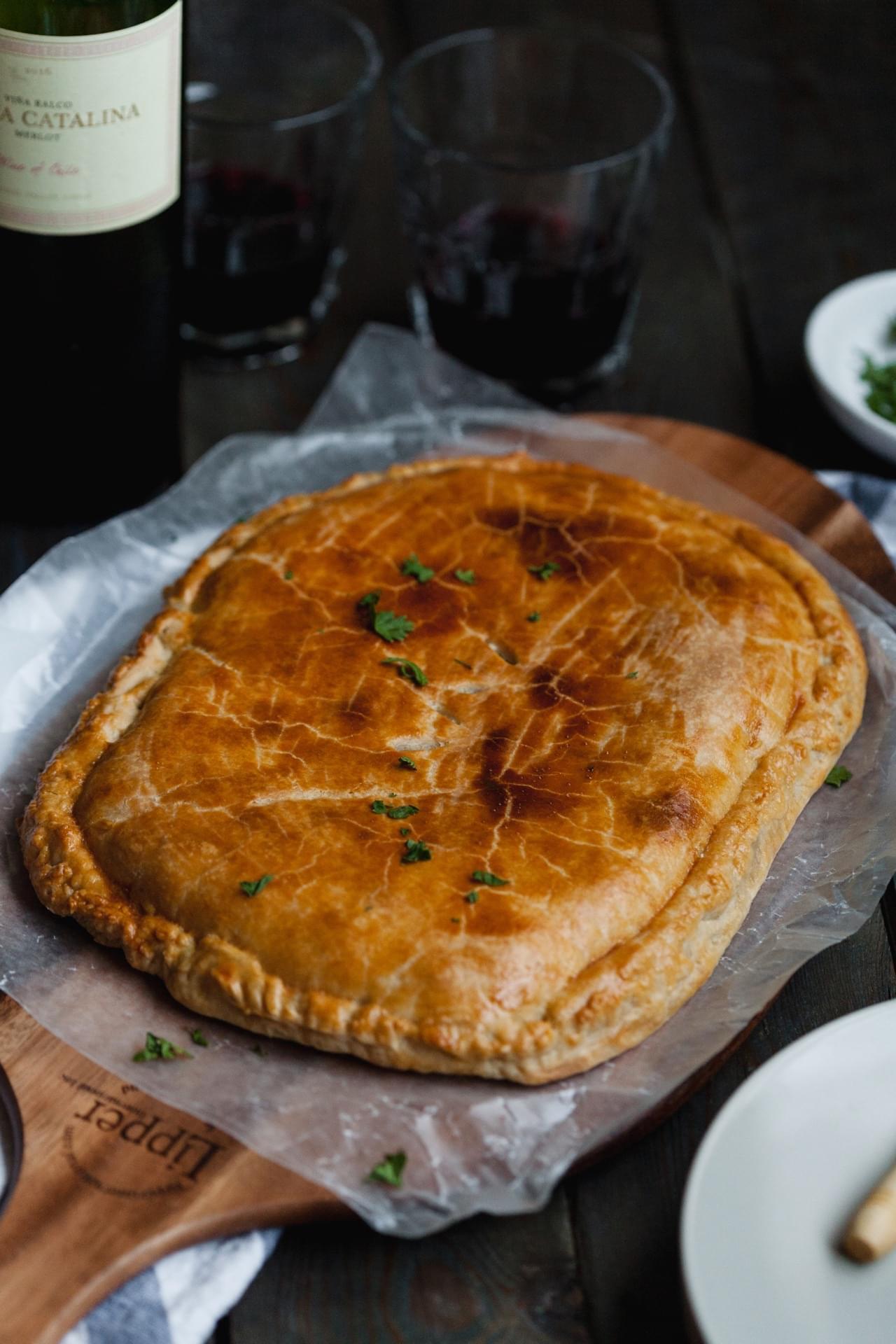 It's so easy to make and especially quick to make if you're using store bought puff pastry. I always have some on hand. Whether it's store bought or homemade, I will always buy extra or make extra to freeze for exactly this or for a quick pot pie or turnover. You really can't go wrong.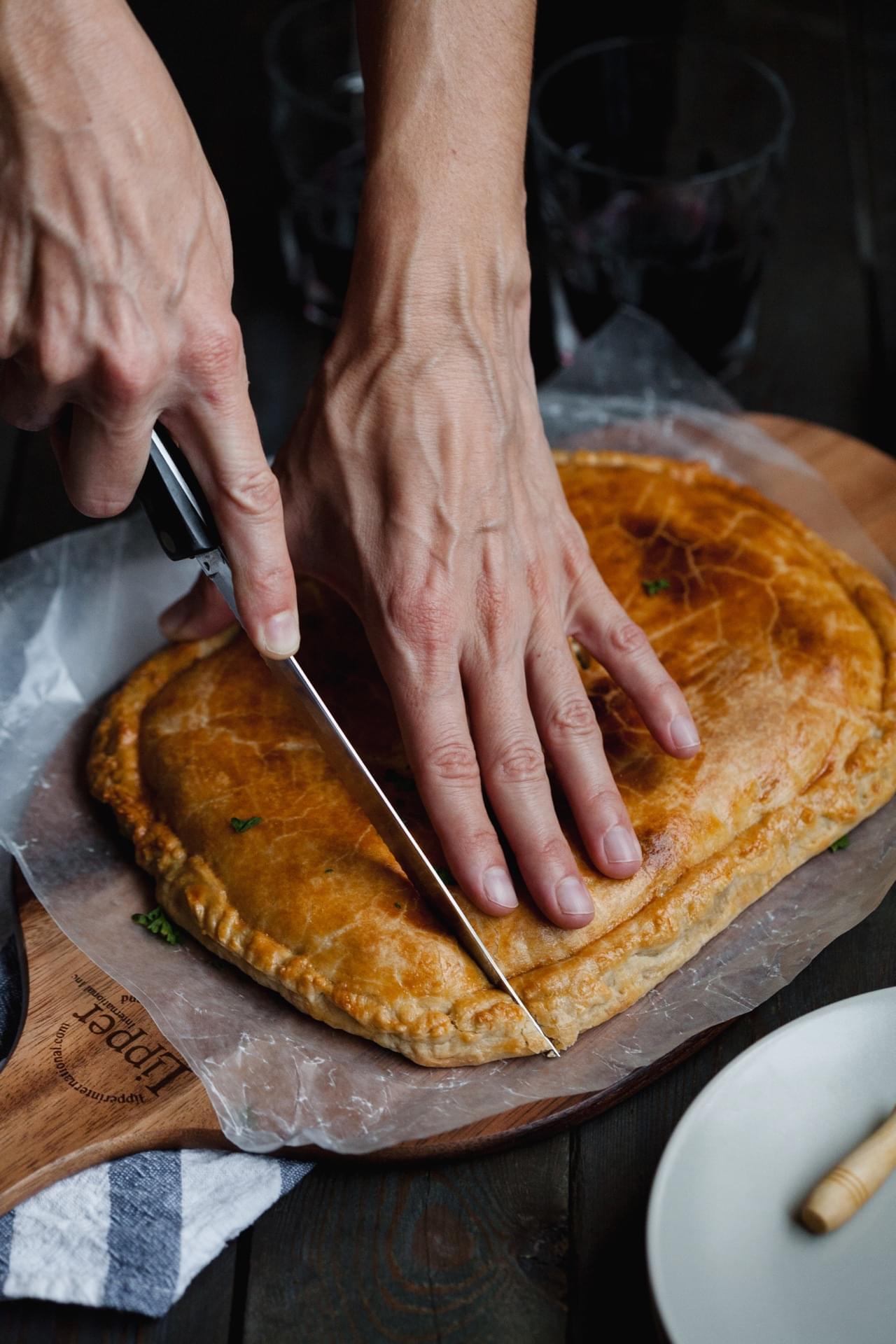 The filling is pretty versatile too. I love using spicy or garlicky sausage, but I have used ground beef and ground turkey as well for the filling and it's delicious anyway you make it. You can also make it vegetarian by just sautéing sweet peppers and mushroom along with the other ingredients. Speaking of veggies you can also add more veggies to the mix too along with the sausage. It's a great appetiser that everyone totally loves.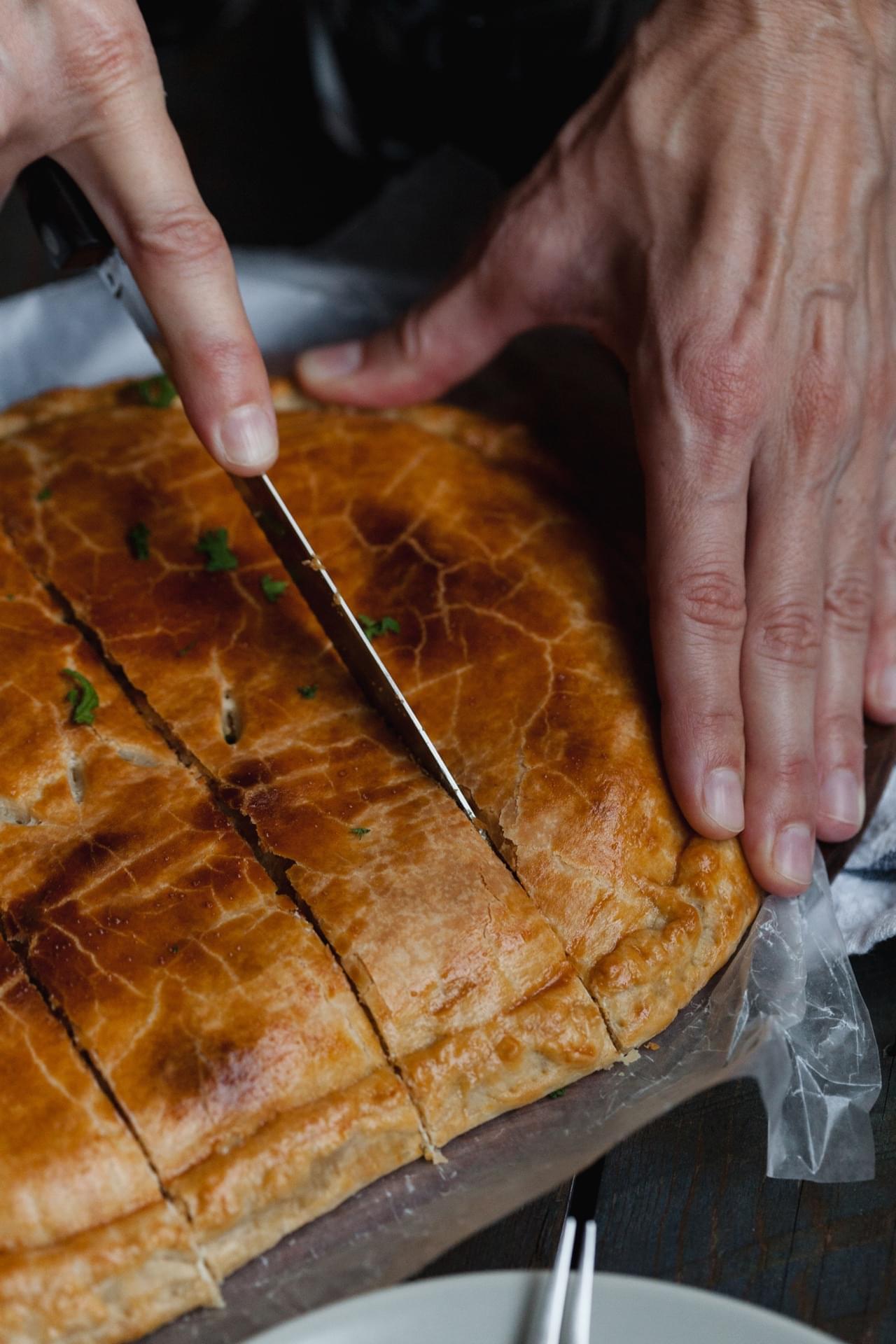 It looks delicious but can come across as "just another pie", especially if placed on a table full of treats and apps, until someone tries it and is like - hey what is this sorcery between these buttery crusty layers. All it takes is one bite and it's over and then it's usually gone quickly. You will see what I mean when you make it. Sit back and watch - it may take sometime before it gets noticed on a table of goodies but once it gets discovered – woosh, it's gone! Enjoy!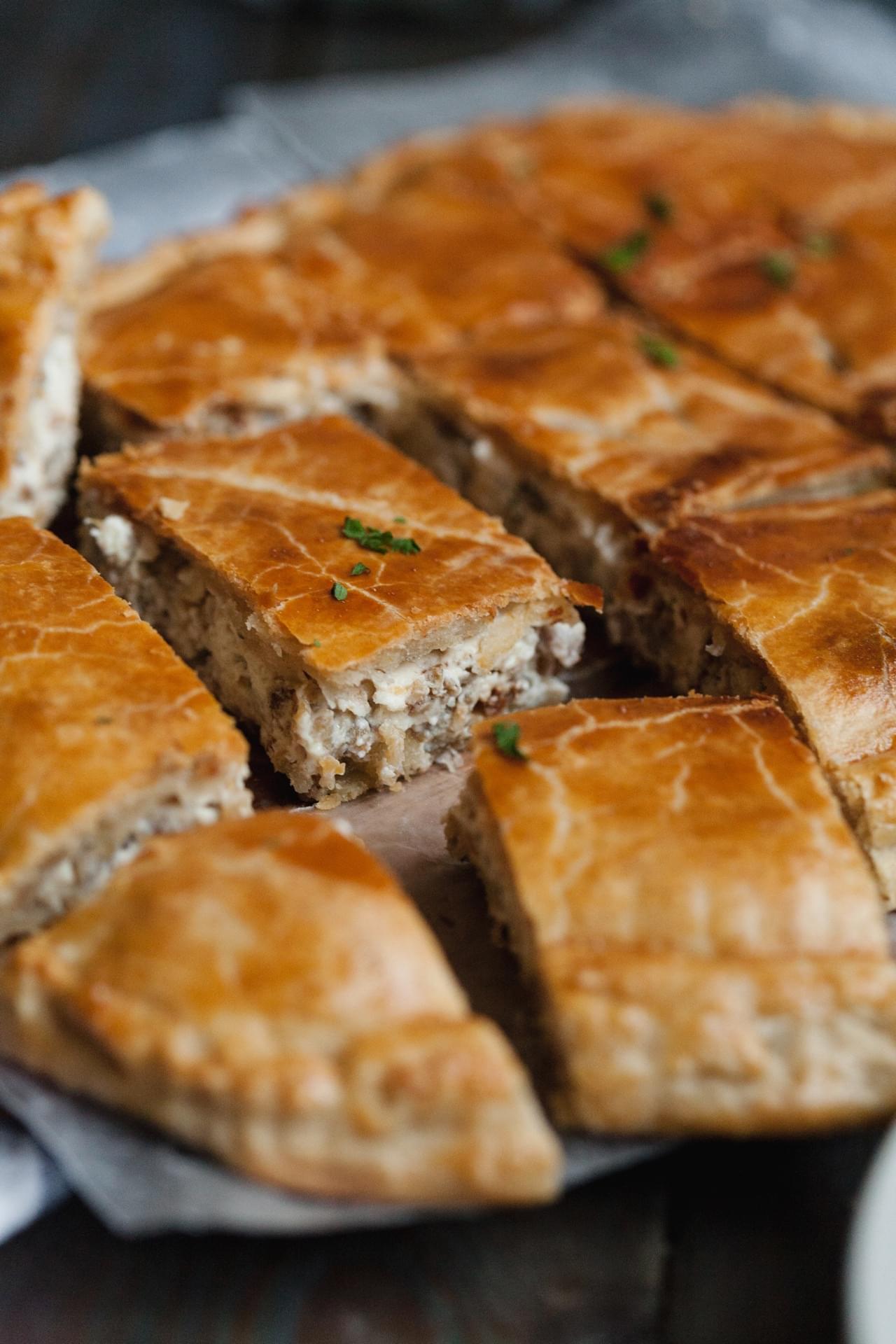 Recipe
Prep Time: 20 mins
Coke Time: 10 min (to cook the sausage)
Bake Time: 20-30 mins
Ingredients
2 puff pastry sheets (homemade recipe I use often is below)

2 tbsp olive oil

4 sausages casings removed (I like to use a spicy garlicky one)

1 (8 oz) package of cream cheese at room temperature

1 jalapeño pepper chopped or any hot pepper (optional for more heat and flavour)

1 onion chopped

1 clove of garlic minced

Salt and pepper to taste

1 egg for egg wash

1-2 tbsp of flour for working surface and rolling pin to roll out puff pastry



Directions
Preheat oven to 375 ° F and line a baking sheet with parchment paper
Heat olive oil in a skillet on medium heat and add the onions, and peppers and sauté until onions are translucent. Then add the garlic and sauté for a minute until very fragrant and add the sausages and continue to sauté and break up the sausages until they are all browned. Season with salt and pepper
Remove from heat and drain off(or use a paper towel and tongs to soak up and remove) excess fat/oil.
Place the cream cheese in a large bowl and then add in the sausage mixture and mix everything together well until the mixture is creamy
Roll out the puff pastry into a rectangular shape and transfer to a baking dish with parchment paper
Spread the cheese mixture onto it evenly leaving ½ inch border all around and set aside
Roll out the other piece of puff pastry to match the other one as closely as possible and transfer it directly over top the filling and gently press the edges together and roll the edges together and use a fork to make indents and squeeze the seems tight.
Brush the seems with egg wash and the rest of it, make three slits in the middle of the pie for venting and transfer to oven and bake for 20 to 30 minutes or until golden brown.
Let it rest for a few minutes and then cut into smaller pieces and serve
Recipe Note
to make ahead – brown the meat and combine with cream cheese and store in the fridge over night. It's super quick to whip up after you have made the meat.




Quick And Easy Homemade Puff Pastry
Ingredients
2⅓ cups (11½ oz/ 350g) plain flour
14 tablespoons (7 oz/210g) butter, frozen
Pinch salt
8-10 tablespoons chilled water
1 tablespoon lemon/lime juice

Directions
Place your butter in the freezer for a minimum of 2 hours but preferably overnight.
In a jug mix together your water and lemon juice and set aside.
In a large bowl mix together the flour and salt. Make sure everything to be cold to yield you great pastry so feel free to put the bowl of flour in the fridge to chill.
On the larger side of a grater, grate the frozen butter directly into the flour mix. Stir the butter into the flour with a knife in with a knife. Frozen butter is the secret ingredient. The colder the butter the flakier the pastry.
Add in the liquid, holding a little back just in case you don't need it all. Using your hand bring your pastry together gently. You want to add just enough water to bring the pastry together. Too much water will not yield you a flakey dough.
Bring the dough together to form a ball. Wrap in cling film and place in the fridge for a minimum of 1 hour. You can refrigerate it for up to 3 days or freeze to use at a later day.
Note: Once you put pastry in the fridge and it relaxes it will get a little wetter so factor that in.
To use your pastry: Follow instructions required by the recipe you are making. Alway bake in a HOT oven for best results.