Winter Sorrel (Hibiscus) Margarita
I wanted to share one last recipe made with fresh sorrel and I'm glad it's a drink recipe. My husband loves all things sorrel thus the flood of sorrel'ly things during the season. Its such a beautiful flower/plant which is also known as the roselle plant and is part of the hibiscus family. I wanted a bit of a different drink as opposed to the usual mix. So I thought a margarita might be the way to go. I'm so glad I went that route cause it turned out great. It's refreshing and making the simple syrup is perfect when the fresh sorrel is available. It can also be made with the dried sorrel as well.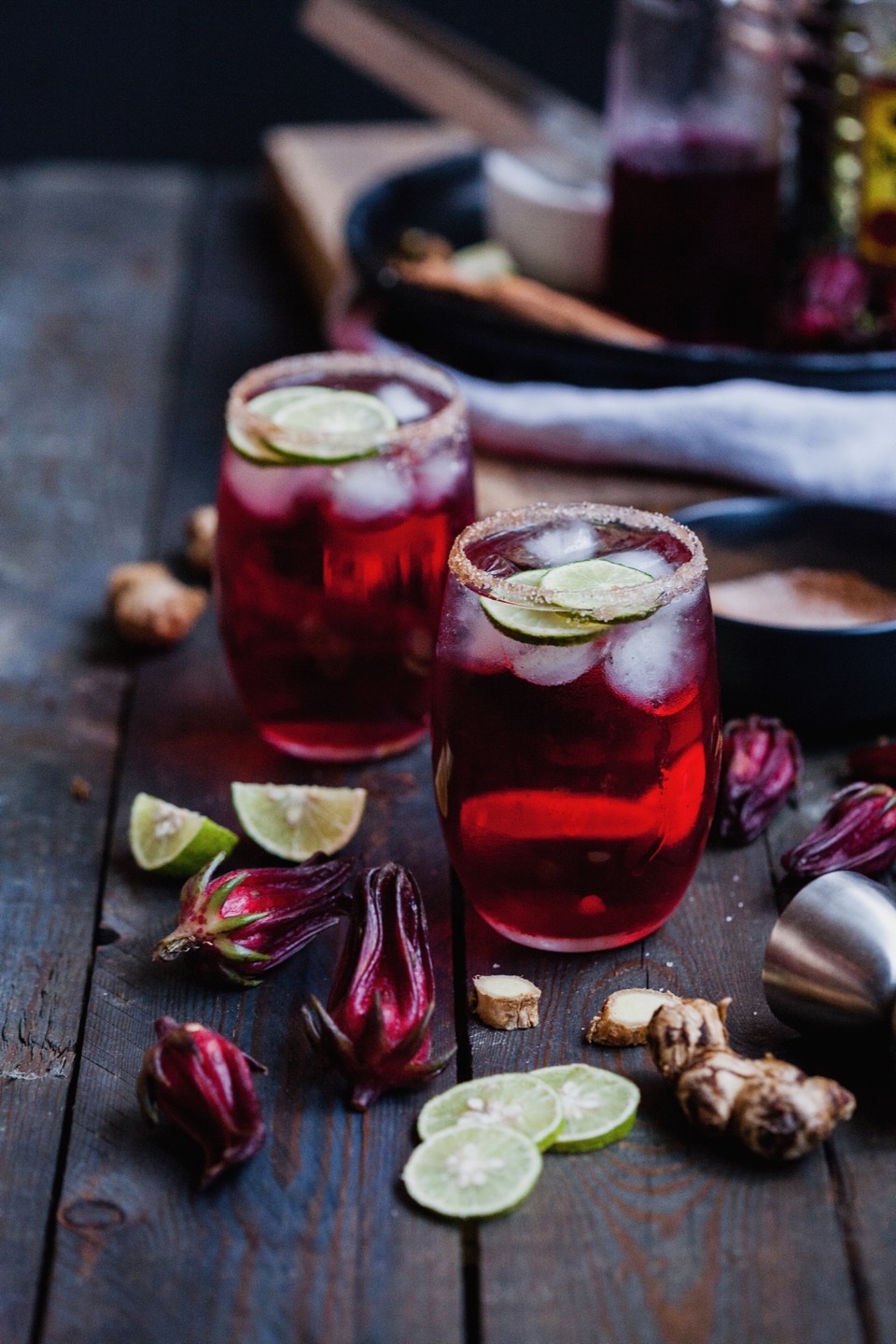 Before I get into the recipe though, I wanted to tell you a little about the health benefits of sorrel. There's a bit of a long list and one of my favorite benefits is that it's very high in vitimin C making it immune Boosting and also perfect in a hot toddy (recipe for hot toddy here). I also learned that it's beneficial for lowering blood pressure, normalizing blood sugar, regulating uric acid, lowering cholesterol, excellent for coughs (another benefit of using it in a hot toddy- just saying), great for skin, weight management and regulating metabolism. A long list indeed. It's a super plant with a dazzling colour and a tart, subtly floral flavour that I have grown to love.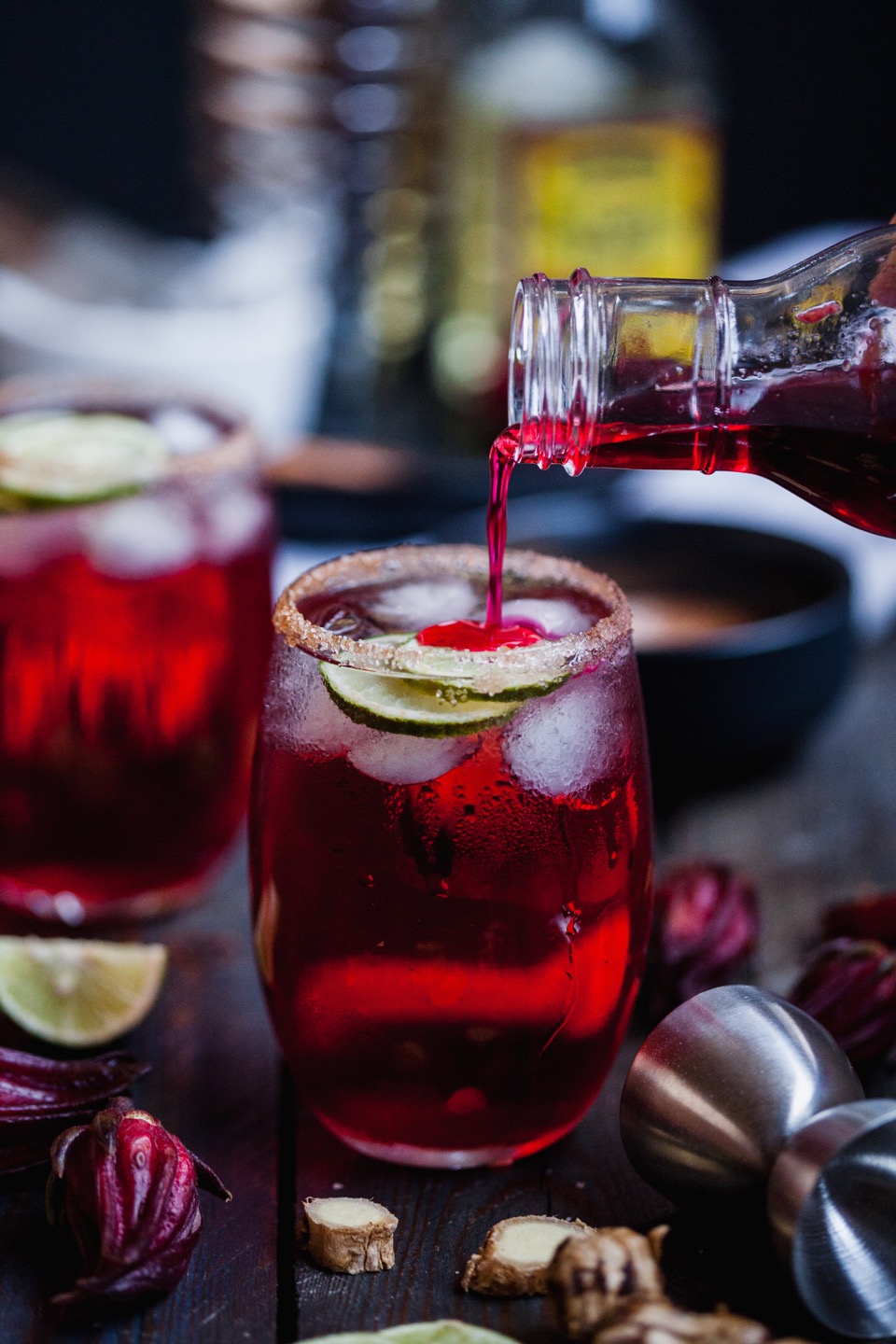 I say this is my last recipe but I do have a way of preserving the fresh flavour past the season, so I say last very loosely. There are a few ways to do this. The petals or sepals can be dried by completely dehydrating them either out in the open air with good air circulation, or at a low heat in the oven or with a dehydrator. You can also freeze the petals for later use, something my friend does and shared with me. She peels away the sepals and calyces from the seed, washes them well, allows them to dry of moisture and places them on a baking sheet and freezes them for an hour or so, then stores them in small batches in airtight bags or containers in the freezer. When she wants to brew a fresh batch she pulls out her frozen stash and boils it like it was fresh.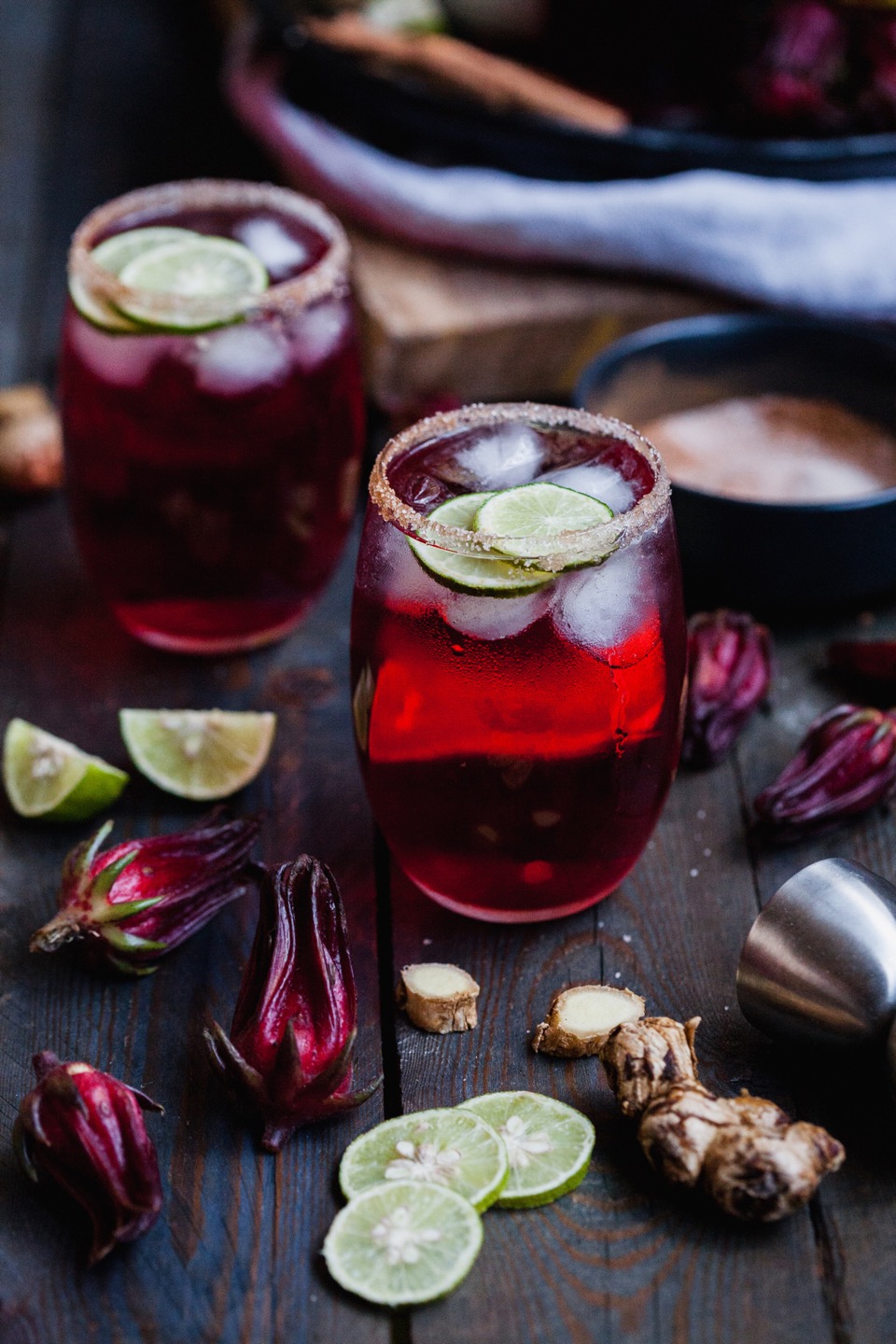 You can also make the simple syrup and freeze it in ice cube trays. A couple of the ice cubes in a glass of rum and soda will make the best cocktail in a pinch along with this margarita. If you're using the frozen simple syrup you can easily blend it making this an icy margherita. Totally fabulous ways of retaining fresh sorrel flavours even after the season is done and gone.
Now that you know a little about that sorrel here is another delicious way to use it! Hope you enjoy!
Sorrel/Hibiscus Margarita
Ingredients
1 1/2 oz tequila
1 oz of sorrel simple syrup (recipe below)
1/2 oz of honey or agave
Ice
Cinnamon and sugar mixture for the rim in a shallow bowl
Directions
In a cocktail shaker combine all the ingredients with ice and shake vigorously.

Rub the edge of your serving glasses with lime juice using a lime wedge, dip the edge of glass into the cinnamon sugar mix to 1. coat the rim of the glass. Repeat for each glass.

Pour cocktail over ice and garnish with a lime wheel or wedge.
Sorrel (Hibiscus) Simple Syrup
Ingredients
1 cup fresh or dried sorrel
2 cups water
1 cinnamon stick
4 whole cloves
1/2 inch fresh ginger sliced
2 slices of orange or lime plus the peel
1 cup of Demerara sugar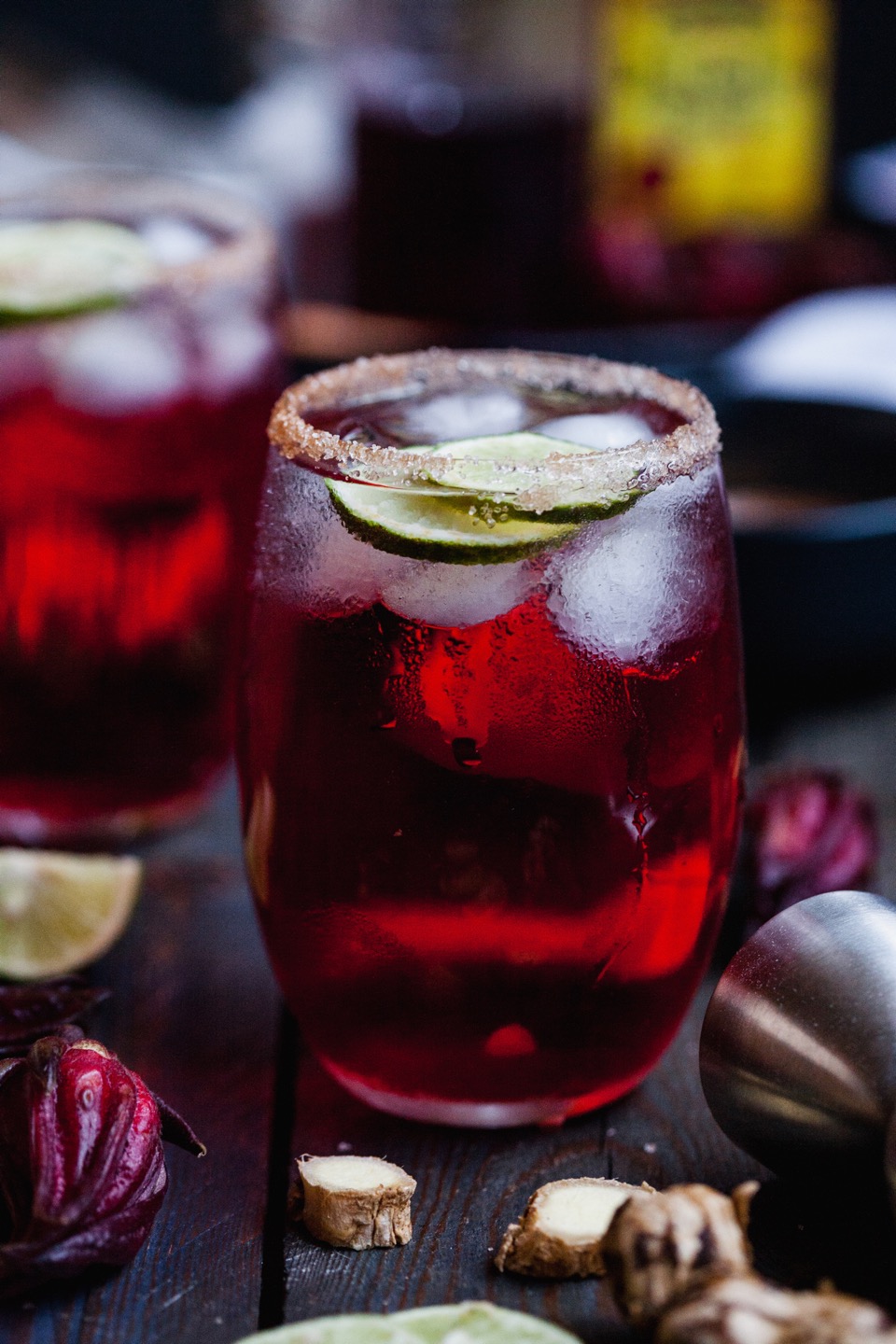 Directions
Remove the petals off the flower and rise them well if using fresh

Place the fresh or dried sorrel In a medium sized saucepan along water, cinnamon, cloves, ginger and orange slices and peel and and bring everything to a boil on medium

Once boiling lower the heat to a simmer and lower to simmer stirring often for approx 5-10 minutes. The water will turn a nice deep red.

Add the sugar and increase the temp to bring it to boil. Once boiling again reduce the heat again and let simmer for another 10 minutes.

Turn off the heat and let cool completely and then strain into a glass container and store refrigerated. Will keep for up to two weeks. (You can let it rest over night and strain in the morning for a more intense flavoured simple syrup)
Adapted from Food52
![Winter Hibiscus Margarita](/images/uploads/2018_02_14_winter_sorrel_margarita_7.jpg)